St. Vincent Sports Performance is planning to open a location at Jonathan Byrd's Fieldhouse in Westfield, SVSP officials announced Thursday.
The 4,000-square-foot facility will offer strength and conditioning coaches, athletic trainers and dietitians to athletes and the general public. Athletes competing at the fieldhouse will have access to athletic injury care from SVSP trainers.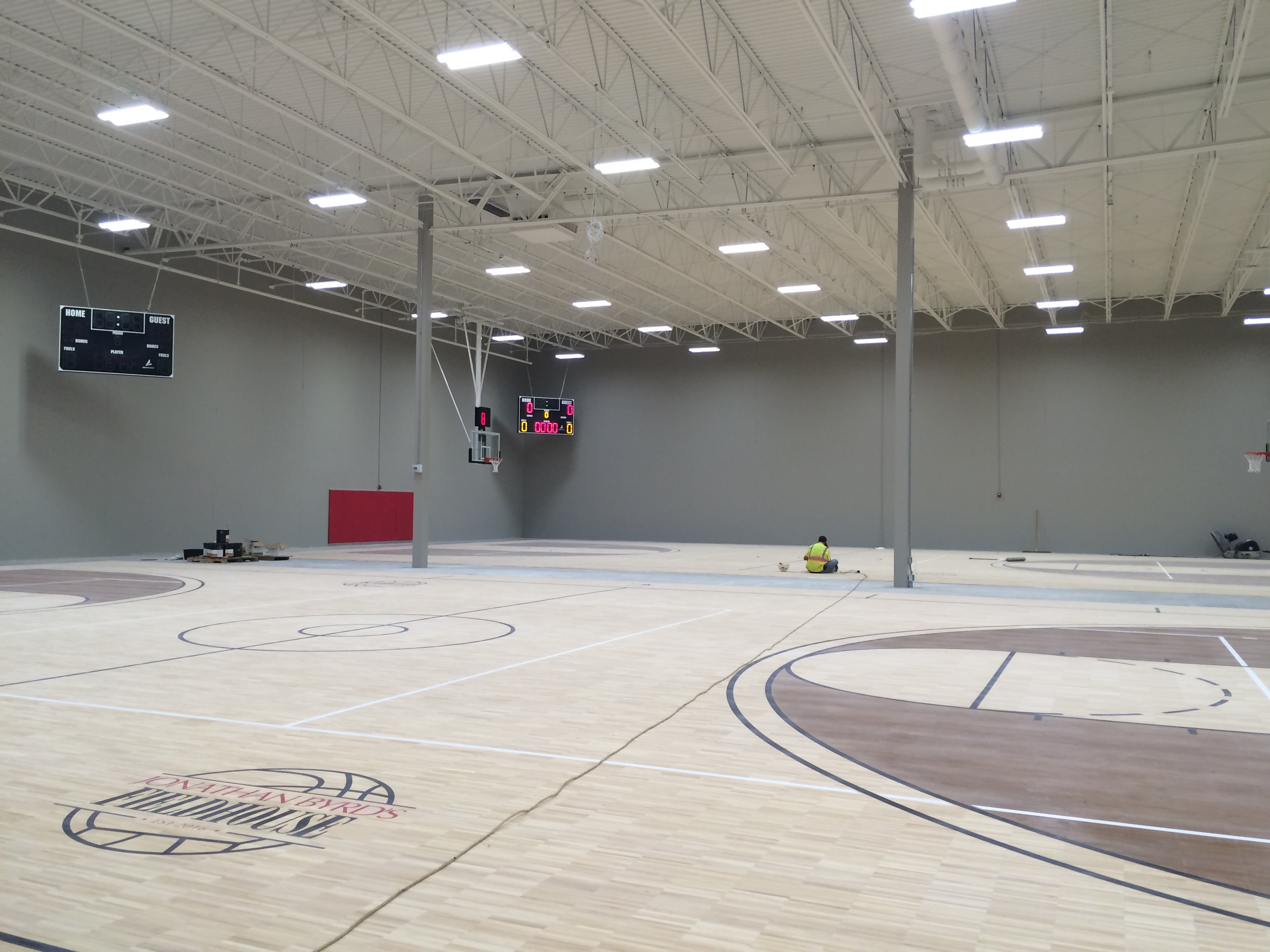 The 88,000-square-foot privately owned fieldhouse at the Grand Park Sports Campus features eight basketball and volleyball courts. Bleachers surround the eight courts for main-level spectating and a mezzanine in the center of the facility provides seating for about 400 people.
When the $8.1 million fieldhouse opened in January, CEO Andy Card told IBJ he planned to incorporate space for medical and rehabilitation services, but a deal had not been finalized yet.
"We are taking the concept of athlete safety, training and development at a local sports facility to the next level, and I don't know any other sports facility in the United States that is doing something like this," Card said Thursday in a written statement. "We want to be the best, and we want to be different. Partnering with SVSP allows us to do that."
Jonathan Byrd's operates a food court in the facility that sells wraps, salads and smoothies near the entrance and concession staples like popcorn and hot dogs at a separate stand.
SVSP also has locations in the northwest side of Indianapolis, Fishers and Carmel. The organization also plans to open a location in the $50 million, five-story St. Vincent Center that is under construction downtown on Delaware Street, across from Bankers Life Fieldhouse.
The SVSP program, which was developed in 1987, employs more than 100 trainers, physicians and specialists who have worked with athletes at all levels from middle school to Olympians. It is part of not-for-profit health system Ascension.
Please enable JavaScript to view this content.