When Ikea opens its doors to customers in Fishers next month, the Swedish furniture retailer hopes to inspire shoppers by guiding them through nearly 40 different room arrangements.
The company is well-known for elaborate room displays—aka "vignettes"—which include layouts for living rooms, dining rooms, kitchens and bedrooms. In addition to the 39 room settings (yes, it's 39 now, despite 50 being reported earlier) spread throughout the 289,000-square-foot store just off Interstate 69 near 116th Street, Ikea will feature three layouts for entire homes.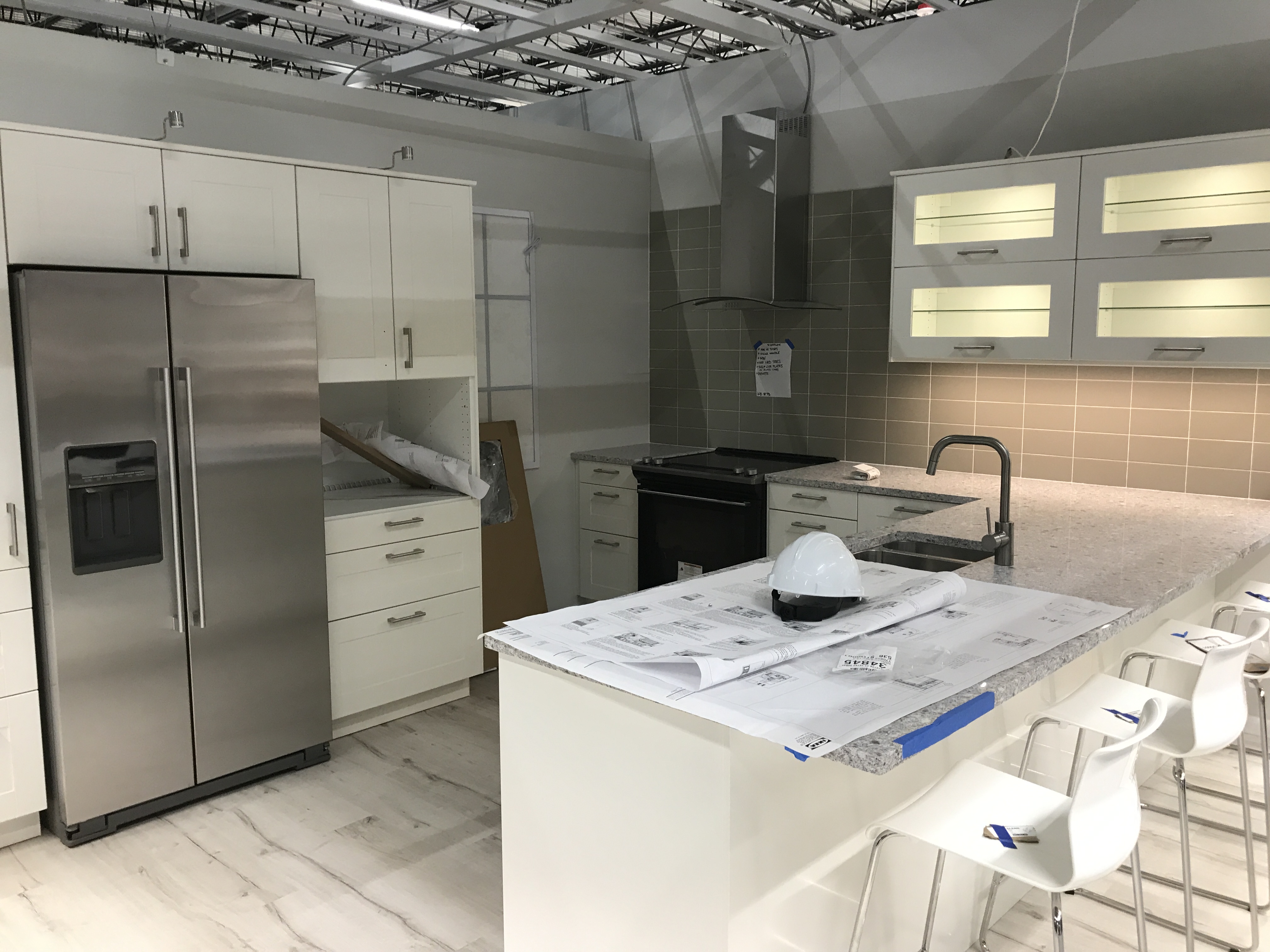 IBJ got a sneak peek this week at some of the rooms (see photo to the right) that are in the works for the Fishers store, which will open Oct. 11.
Ikea spokesman Joseph Roth said the room layouts are conceived in Sweden and then designed in detail (down to the exact lamps and rugs to use) in Philadelphia.
The Fishers location will initially feature designs similar to other stores, but the settings eventually could become more customized for Indiana. For example, a patio design could be changed to a mudroom after summer months because central Indiana's climate doesn't allow year-round patio usage.
"Once the store opens, then the store team can tweak it to reflect local preferences," Roth said.
The showroom will feature 12 living rooms, 10 kitchens, nine bedrooms, three workspaces, one dining room and four children's rooms.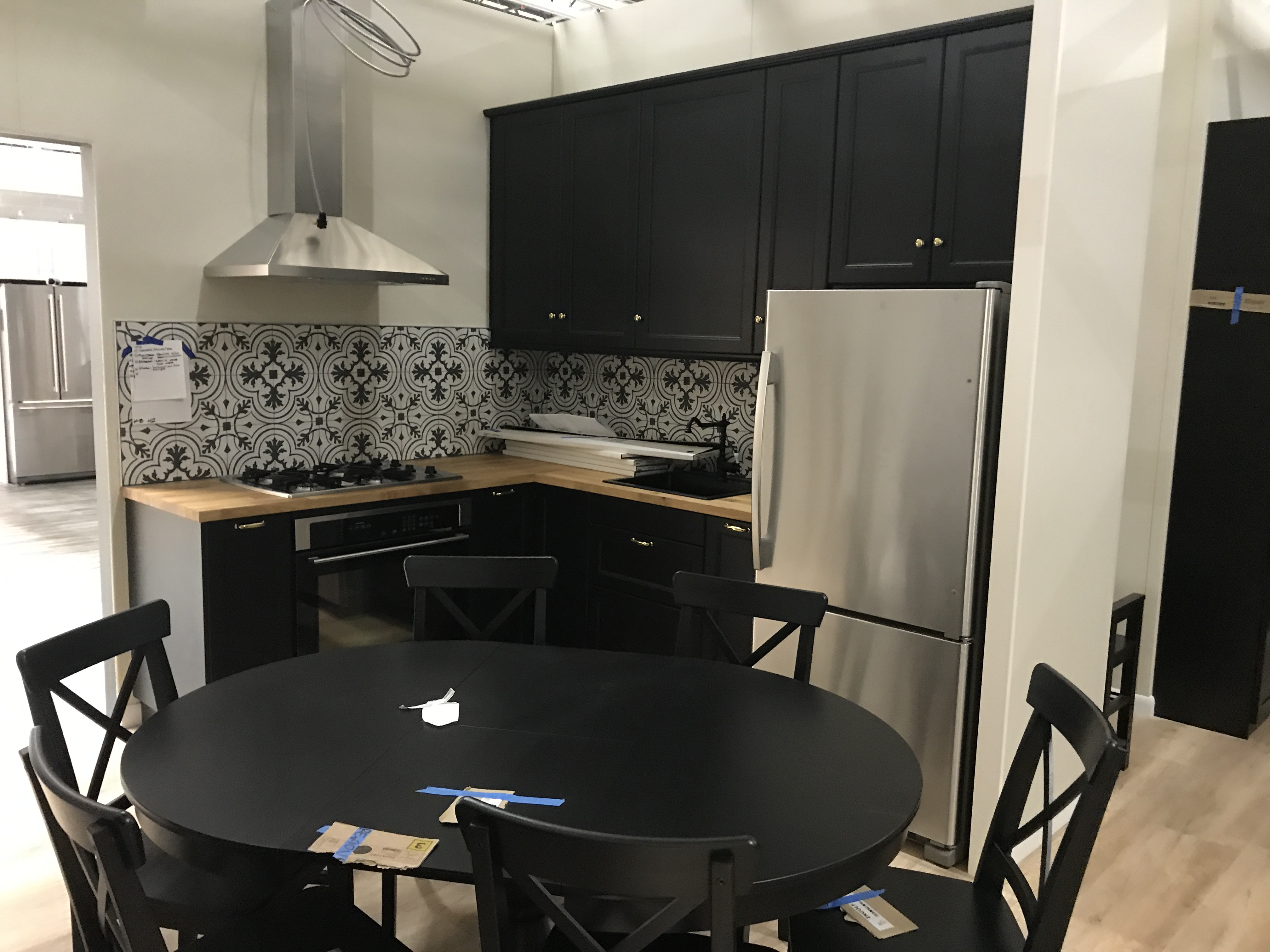 The three additional home settings (see photo to the right) are designed on much smaller footprints than typical homes. The sizes are usually about 270 square feet to 390 square feet.
"So it's a small space, but you can see all the smart storage solutions," Roth said. "It actually looks livable."
The showroom is meant to spark ideas for customers, rather than bind them to a certain design. All of the appliances, cabinetry, countertops and furniture pieces are sold individually.
And for those rooms that require more planning and decision-making, Ikea has added small play areas for kids (see photo below) so parents aren't distracted. This is in addition to the supervised child play area near the front of the store.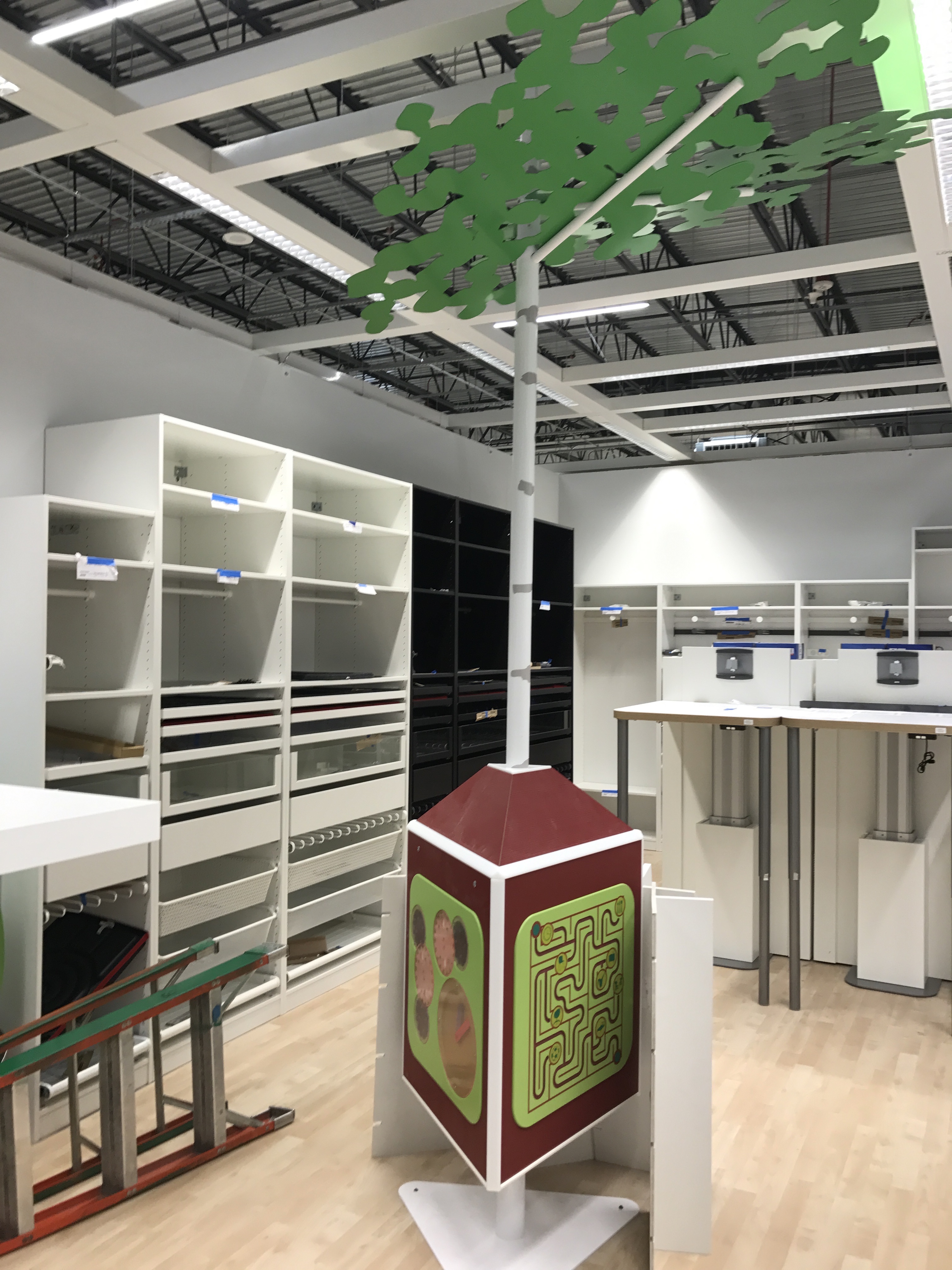 Roth said Ikea took control of the Fishers building about three weeks ago, and employees have been assembling the furniture since then.
"Just like everything you buy at Ikea has to be constructed, everything on display at Ikea has to be constructed," Roth said. "Folks don't always think about that."
Many of the room settings in the Fishers store have furniture in place but are waiting on props like rugs and lamps, price tags and display lights. And the lights that project arrows to guide customers through the store have not been installed yet.
"We're not German, but we're Swedish," Roth said. "Which means we're not perfect, but we have it down to a science."
Please enable JavaScript to view this content.