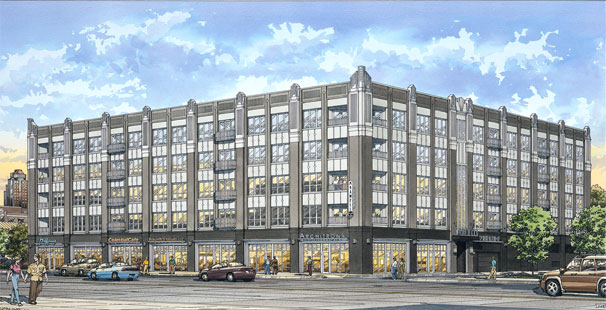 Kosene & Kosene has begun construction on its latest downtown project, the 105-unit Maxwell. The six-story building sits along Ohio Street between Park and East streets and will feature condos starting at $140,000. Kosene expects to begin selling residential units Aug. 15. Meanwhile, they're talking with restaurants and an organic grocery about the building's 12,000 square feet of retail space. The architect on the Maxwell is Weaver Sherman Design.
PLUS: Kosene buys more land
The local company also recently bought the .6-acre parking lot just west of the Maxwell project for a future mixed-use development. They hope to build more retail and about 20 residential units, said Tadd Miller, a company principal.
Please enable JavaScript to view this content.