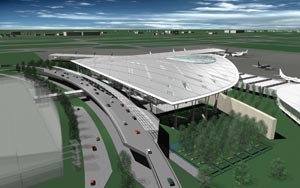 Getting you up to date:


Airport sinks approved

The Indianapolis Airport Authority board has approved an obscure bid package known as "T-31" that provides for the installation of floor-level foot sinks for Muslim taxi drivers at the new Indianapolis airport, IBJ's Chris O'Malley reports in this week's print edition. A new taxi driver waiting facility will include two floor "sinks" in each men's and women's rest room, at a total cost of $1,500. Airport Authority Executive Director John Kish said the funds will come from airline fees, not tax dollars.


Brownfield grants target Indy sites

A former drycleaning shop in Fall Creek Place and a former carburetor factory in Fountain Square are getting federal and state funds to facilitate clean-ups and redevelopment. The drycleaning site at 2460 N. Delaware St. is across the street from Minkis Homes' Douglass Pointe Lofts. That project is slated for $200,000 from the EPA, $40,000 from the state and $10,000 from DMD. The Fountain Square site, now Wheeler Arts Community, is slated for $100,000 from the state.


Progressive plans new facility near 16th and Shadeland

Insurance company Progressive plans to invest $5.25 million into a new regional claims processing center at 1714 Shadeland Ave. The company could get a 3-year tax abatement worth about $200,000 to support the project, which would add 20 new jobs paying an average hourly salary of $23.50. A hearing on the proposal is scheduled for Wednesday.
Please enable JavaScript to view this content.