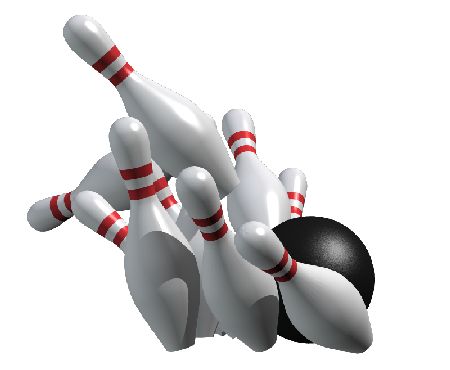 Sport Bowl calling it quits
The owners of Sport Bowl, a south-side institution for 67 years, plan to close in about a week. The 32-lane bowling alley has struggled since locally based Royal Pin bought it from the Brehob family in 2006. The last day for bowling is May 4, said Susie Brehob, who manages the facility at 3900 S. East St. The owners plan to sell the building and parking lots. What would you like to see here?


Bar business healthier than newspaper business?
Front Page Bar & Grill on Mass Ave downtown has filed plans to expand into the former Cord Camera space at 317 N. Delaware St. The expansion will add about 2,000 square feet to the popular lunch and happy-hour spot.


Mmmmm, more fast food
McDonald's Corp. has filed plans to build a new restaurant at 2230 S. Sherman Dr., at the intersection with East Raymond Street. The 4,300-square-foot restaurant will replace an existing location nearby. And Long John Silvers plans to build a new restaurant at 8802 E. Washington St., between an O'Reilly Auto Parts and AutoZone. The restaurant will take 2,300 square feet.


Coming soon to Traders Point
Famous Footwear and Citibank have filed plans to take space at Traders Point along 86th Street just west of Zionsville Road. The shoe store plans to take 4,600 square feet, and the bank will take 1,600 square feet.
Please enable JavaScript to view this content.