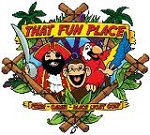 That Fun Place, a family-oriented amusement center in Greenfield, plans to open a location in Castleton. Attractions range from black-light miniature golf to bumper cars, arcade games to simulated gem mining. The amusement center plans to take about 14,000 square feet in the Castleton Corner shopping center behind Castleton Square Mall, a few doors down from Dave & Buster's.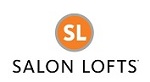 Salon Lofts, a Columbus, Ohio-based chain that develops and leases salon suites to stylists, is entering the Indianapolis market in a big way. Three new locations are set to join the first, next door to The Fashion Mall at Keystone in the same building as Ocean Prime. Planned new locations include 740 Fry Road in Greenwood, 2750 E. 146th St. in Carmel, and 2316 E. 116th Street in Carmel. The salons take about 5,000 square feet.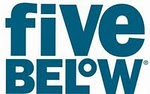 Five Below, a unique dollar-store concept targeting children and teens, is taking 9,300 square feet in the Castleton Crossing shopping center just east of 82nd Street and Allisonville Road. The Pennsylvania chain's offerings include sporting goods, games, books, DVDs, snacks, jewelry and iPhone accessories, all priced at $5 or less. Five Below opened its first central Indiana location in Carmel last year. An earlier post is here.
Elsewhere:
Marie Gabriel Couture, a locally owned bridal salon, is taking about 4,000 square feet on the second floor of the Echelon Building at the northwest corner of 82nd Street and Allisonville Road. Owners Young Colling and daughter Anne-Marie are planning a grand-opening event for Jan. 18.
Bella Pizzeria is planning a new location in a strip center across 86th Street from The Fashion Mall at Keystone. The homegrown chain is taking 1,700 square feet.
JCPenney plans to remodel two local stores as it upgrades locations nationwide in support of a new everyday-low-price model and to create branded stores within the store. The local stores set for upgrades are in Castleton and along Michigan Road just north of 86th Street.
Please enable JavaScript to view this content.