City officials are keeping tight-lipped about which developers have submitted three proposals to transform a city-owned parking lot in the Fountain Square neighborhood. But what's clear is that the winning bid will need some form of city subsidy to make the project happen.
The three proposals are asking for a range of assistance, from "very little" to "a lot," said Adam Thies, director of the city Department of Metropolitan Development, which is reviewing the bids.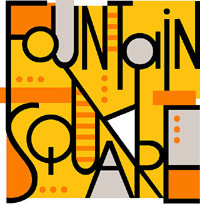 "There's not a [tax-increment financing] district in this area," he said. "So how do you subsidize something without a TIF district? There's no open pocketbook for subsidies."
Thies declined to reveal specifics about the proposals, but said one has a movie-house component to it. All three include some form of residential housing above ground-level commercial space.
The parking lot is located at 1202 S. Shelby St., about a block southwest of the Fountain Square Theatre Building.
Linton Calvert, who operates the Fountain Square Theatre Building, said the area's merchants association supports development of the lot, particularly the plan calling for a theater.
"It goes along with the art development that is happening here in Fountain Square," he said.
The city's request required a minimum project bid of about $340,000, Thies said, based on the value of the land.
Thies said his staff is evaluating the proposals and is unsure how long the interview process will take. A final decision would rest with the City-County Council.
Developing city property is part of Thies' mission as DMD director to convert idled city-owned properties into tax-generating developments.
Please enable JavaScript to view this content.