Discount grocer Aldi has received the green light to combine three parcels of land in Greenwood to make way for the construction of a 16,000-square-foot grocery store.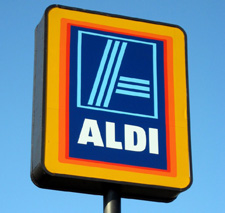 The Greenwood Plan Commission on Monday approved Aldi's request to combine two parcels with a third piece of land on Indiana 135 north of Smith Valley Road.
Aldi has purchased the land where a Pizza King restaurant and Dannemiller True Value store sit and will tear down the buildings to accommodate the new Aldi store, said Greenwood Planning Director Ed Ferguson. The third piece of land is located south of the hardware store.
It's uncertain when construction on the store might start, an Aldi spokeswoman said.
Aldi operates another grocery store and a distribution center in Greenwood, near U.S. 31 and Stop 18.
The German company operates 1,300 stores in 32 states. In December, it announced a plan to open 650 new stores nationwide within the next five years.  
 
Please enable JavaScript to view this content.