Our latest roundup is packed with new downtown activity, including plans for a French crepe-themed restaurant, in addition to a new bakery and brew pub.
• Cest Ci Bon, an authentic French crepe-themed eatery, is set to open in early July at 735-739 Massachusetts Ave., north of Mesh. French natives Stephane and Kathy Coueffee bought the 3,900-square-foot space and are moving to Indianapolis to be closer to family, said Hamada Ibrahim of R.P. Lux Commercial Real Estate Services, who represented the buyers.
The restaurant will occupy 2,600 square feet of the space, Ibrahim said. Part of the space was formerly occupied by Complexions Spa Salon & Boutique, which moved to 5420 N. College Ave.
Also in the area:
• Pizzology at 600 Massachusetts Ave. should open in early May, says owner Neal Brown.
Brown had hoped to open in the former Aesop's Tables space by March but was delayed by a zoning variance he submitted to the city for parking.
Brown also is taking the space next door on Mass Ave, giving him a total of 3,600 square feet. That's about 700 square feet more than Brown has at this Carmel pizza restaurant, which he launched in 2009.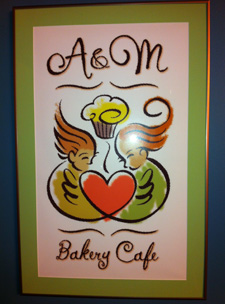 • A&M Bakery Café opened March 31 at 101 W. Ohio St. in space last occupied by two restaurants—Mama Java's and Sunnyd's Café. Hours are 7 a.m. to 4 p.m. Monday through Friday, with catering services available.
The café's menu features cinnamon rolls by owner George Taylor and Seattle's Best coffee for breakfast, and sandwiches, wraps, salads, soups and desserts for lunch.
Taylor chose to open the restaurant after spending more than 25 years working as an accountant and office manager in the corporate and not-for-profit sectors. Taylor has been selling his baked goods at local farmers' markets for nearly a decade.
• Tow Yard Brewing opened March 21 in the former Chateau Thomas Winery building at the south end of downtown across from the Rolls-Royce Meridian Center.
Besides its own brew, Tow Yard features guest taps from other local breweries to showcase Indiana craft beer. It also highlights locally sourced food in its walk-up meat deli at 501 S. Madison Ave.
Shawn Cannon, who operates Fireside Brewhouse, is among the investors in Tow Yard Brewing.
The historic building, completed in 1900, houses 24 loft apartments, mostly on the upper two levels. The ground floor has been vacant for several years and was last occupied by the winery.
• The Indianapolis Museum of Contemporary Art will add 3,000 square feet of exhibition space in September at downtown's CityWay multiuse development. The space is under construction in The Alexander hotel's south plaza lobby.
IMOCA also has 2,500 square feet of exhibit space at The Murphy Art Center in Fountain Square at 1043 Virginia Ave.
• McAlister's Deli is set to open this summer in space at Castleton Square Mall formerly occupied by Stir Crazy.
The Oxford, Miss.-based chain known for its large cookies and Southern-style sweet tea has 12 locations in the Indianapolis area.
• Orange Leaf Frozen Yogurt is open at Broad Ripple Garage & Shoppes and is occupying 1,860 square feet in the ground level of the parking garage.
• Popeyes Louisiana Kitchen is making a push in the Indianapolis area. AFC Enterprises Inc., the Atlanta-based company that franchises the restaurants, has filed plans to open at 2402 E. 38th St., 9403 Ambleside Drive in Fishers, 9302 E. U.S. 36 in Avon, and 2440 N. Lebanon St. in Lebanon.
Popeyes operates nine restaurants in the Indianapolis area.
• Dairy Queen/Orange Julius in Circle Centre Mall closed March 16.
 
Please enable JavaScript to view this content.