Former Indianapolis Colts linebacker Gary Brackett is opening an upscale soul food restaurant in College Park on the northwest side.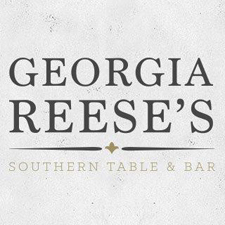 The restaurant, called Georgia Reese's Southern Table & Bar, is set to open in August at 3454 W. 86th St. in 6,800 square feet of space formerly occupied by Outback Steakhouse. Outback closed the location in January when it opened another steakhouse  at 10220 N. Michigan Road in Carmel.
Brackett's chef is Dwight Simmons, owner of Indy Star Chefs Culinary Services, which provides catering and private cooking lessons and classes. His general manager is Bradley Phelps, an industry veteran formerly of Cunningham Restaurant Group and Harry & Izzy's, according to Georgia Reese's Facebook page.
The restaurant will feature live jazz and blues, and a menu that includes smoked chicken wings, Cajun-roasted Bloody Mary shrimp cocktail, tender oyster stew, quinoa and sweet potato timbale, rosemary-and-garlic barbequed chicken, and a bayou oyster po'boy.
Brackett, 34, was signed by the Colts as an undrafted free agent from Rutgers University in 2003 and played nine seasons for the team.
 
Please enable JavaScript to view this content.