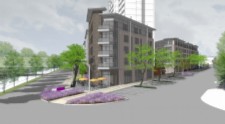 Developers on Tuesday are set to break ground on the second phase of a $25.4 million mixed-use project bounding Massachusetts Avenue and Michigan Street.
Insight Development Corp., the development arm of the Indianapolis Housing Agency, is constructing the five-story Millikan on Mass in two phases across from the Athenaeum on ground near Barton Tower Apartments.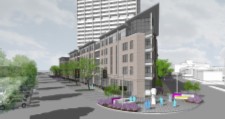 The larger $13.9 million second phase calls for 64 market-rate apartments and 15,000 square feet of retail space that will line Massachusetts Avenue and East Michigan Street across the street from the Athenaeum.
 
The $11.5 million first phase includes 61 affordable units along East Street that are fully leased and 4,000 square feet of retail that's occupied by the Nine Irish Brothers restaurant. It opened Friday.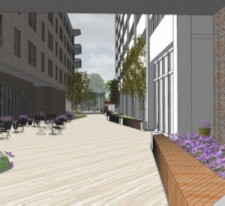 Millikan on Mass is named after an apartment building that once stood on the site. The 21-story, 246-unit Barton Tower was built in 1967. The Indianapolis Housing Agency completed $8 million in improvements to the building, including new mechanical systems and cosmetic upgrades.
The architect for Millikan on Mass is Ratio Architects.
Please enable JavaScript to view this content.