Two downtown office buildings, one on the north side and another on the south, are on the market.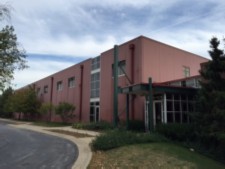 The Indiana University Research & Technology Corp. is accepting offers until Nov. 5 on its building at 351 W. 10th St. at the north end of the Central Canal (photo at right). The not-for-profit, along with a handful of startups in incubator space, still occupies the structure.
IURTC ultimately wants to relocate to the fledgling 16 Tech development on the edge of downtown north of the IUPUI campus. IURTC helps faculty members patent their research, then license the rights to companies to use the developments—a process known as technology transfer.
The two-story building on West 10th Street is nearly 64,000 square feet and sits on 3.5 acres.
IU has hired the local office of Cushman & Wakefield (formerly DTZ) to coordinate the sealed-bid auction process.
"We've already had a lot of interest," said Jon Owens, an office broker at Cushman. "This would be the largest [available] parcel along the canal by a good measure."
Meanwhile, Alo Property Group is listing Station Place at 200 S. Meridian St. (photo below) for $10.5 million.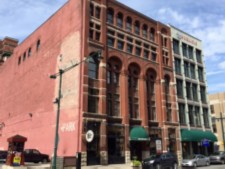 The building owned by several Louisville businessmen is almost fully occupied. The Old Spaghetti Factory and a Hooters restaurant are ground-floor tenants of the five-story, 97,200-square-foot structure.
Asking rents average $16.50 per square foot, according to Alo.
Station Place actually is three adjoining buildings on the south side of Georgia Street, between Meridian and McCrea streets, that were built between 1888 and 1890. The buildings were joined in a 1981 renovation.
Large tenants include Publicus, Planned Parenthood and Flashpoint.
 
Please enable JavaScript to view this content.