Marsh Supermarkets Inc. has closed its store on the far-east side of Indianapolis and will be shutting the doors to a New Castle location on Aug. 6.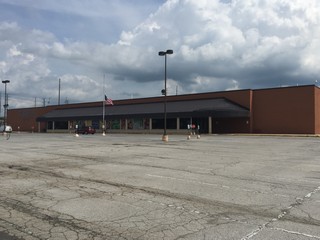 The Indianapolis-based supermarket chain on Friday closed its grocery at the southwest corner of East Washington Street and German Church Road. (See accompanying photo.)
In both instances, expiring leases prompted the closings, said David Palmer, Marsh's senior vice president of marketing, sales and advertising.
"That was a store, as we looked out in the future, if we were to sign a new lease, it had the risk of not being profitable," Palmer said of the Indianapolis location.
Marsh has no plans to close other stores and, in fact, is spending "a significant amount of money" to remodel existing stores, Palmer said. It also is considering opportunities to open more stores in the Indianapolis area. Within the past 18 months, the company has renovated 25 locations.
"We're in a growth mindset," Palmer said.
Following the closing in New Castle, the company will operate 70 Marsh and O'Malia's stores.
Earlier this month, Marsh announced it had signed a long-term contract making Minneapolis-based Supervalu Inc. its primary grocery wholesaler.
In turn, current wholesaler C&S Wholesale Grocers Inc. said July 15 that it would eliminate 187 jobs in Indianapolis and Yorktown because of the expiring contract with Marsh.
 
Please enable JavaScript to view this content.