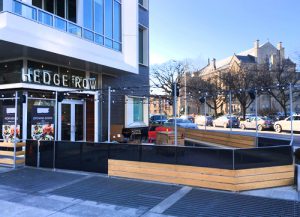 The new Musk restaurants include Hedge Row on Mass Ave and Next Door in Meridian-Kessler. Also this week: Aldi stores spruce up, electrical supply stores enter the Indianapolis market, and more.
Read More
Circle Centre claims a now-closed beauty salon owes unpaid rent. Plus: Untuckit has joined the Fashion Mall roster, Fira Boutique has closed in Broad Ripple, and the Freddy's steakburger chain hits a big milestone on the south side.
Read More
Kite Realty Group Trust's plan to bring a Frank Theatres CineBowl entertainment venue to help fill big vacancies at Hamilton Crossing Centre has fallen through.
Read More