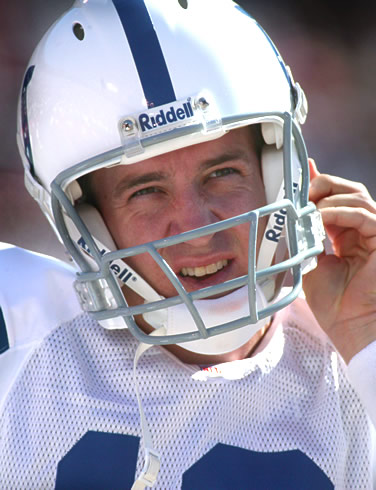 First and foremost Indianapolis Colts President Bill Polian is a businessman. And he's one of the best in the National Football League. Don't expect Polian to get too giddy over the extra bucks the new Lucas Oil Stadium will bring in. The team will still make roster cuts based to a large degree on the team's player payroll status.
In 2006, the Colts had a league leading $131.2 million player payroll. Yes, the team won the Super Bowl, but owner Jim Irsay and Polian made note of the cost. In 2006, the Colts player payroll was $26 million more than the New England Patriots and a whopping $40 million more than the NFC champion Chicago Bears.
In 2007, the Colts payroll was chiseled to a more manageable $102.8 million. That was the league's 12th highest payroll. New stadium or not, Polian realizes the Colts will never rival teams in Dallas, Washington D.C. and New York in revenue generation. It won't even be close.
Polian has always believed that handling the seemingly little things goes a long way to keeping the player payroll under control. So when it comes time to choosing quarterbacks behind future Hall of Famer Peyton Manning, fans might as well start waving goodbye to Quinn Gray. His $1.3 million salary is far more than he can bring to the table for the Colts. Consider, second stringer Jim Sorgi is only a $760,000 hit to the team's salary cap. Few could argue that Gray gives the Colts twice as much chance to win if Manning goes down. Jared Lorenzen has been less than stellar this pre-season. But the hefty lefty's $440,000 salary is a far easier insurance policy for the Colts to digest. Given the uncertain status of Manning and Sorgi, Polian might opt to keep the Kentucky graduate. If Polian is confident in the long-term health of Manning and Sorgi, Lorenzen will likely share a cab ride to the airport with Gray.
Please enable JavaScript to view this content.