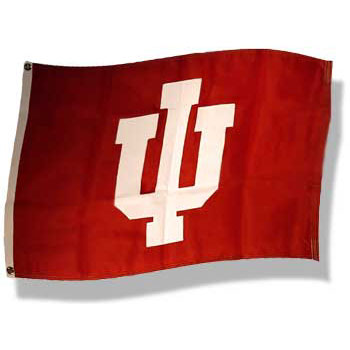 Where Indiana University is with its search for a new athletic director is anyone's guess. IU officials are better—much better—at misdirection plays than its beleaguered football team.
Yesterday, IU spokesman Larry MacIntyre told the Indianapolis Star that university President Michael McRobbie has not seen a list of candidates to replace outgoing AD Rick Greenspan. But Monday, MacIntyre told the Indiana Daily Student the short list had been narrowed to at most five people. So does that mean there's a short list? There isn't a short list? There's a short list that McRobbie hasn't seen and maybe isn't aware of, but MacIntyre is aware of?
MacIntyre is the same spin doctor that said earlier this month that the very large IU search committee had hired a search firm to help find a new AD. But a day later, he recanted that. Apparently they had talked to, but not hired a search committee. Huh?
IU has taken a vow of silence when it comes to Oregon State AD Bob De Carolis being a candidate. Meanwhile, The Oregonian is reporting today that OSU basketball coach Craig Robinson said that De Carolis told him last week that he would be interviewed for the IU job.
There's one thing for sure, kind of. McRobbie, according to MacIntyre's latest proclamation, is in no hurry to replace Greenspan. Apparently, IU's leader is about the only one not in a hurry to put this chapter of IU athletics in the rearview mirror.
"President McRobbie will take however much time he needs to make a well-informed decision," MacIntyre said.
Well informed—wouldn't we all like to be afforded that luxury?
Please enable JavaScript to view this content.