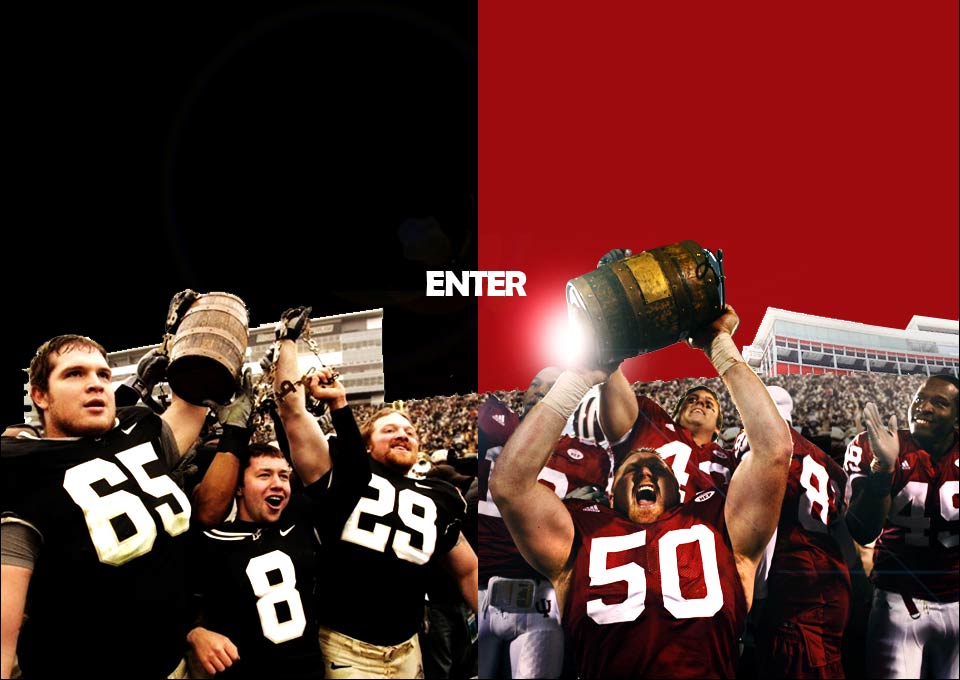 Purdue and Indiana universities are celebrating one of college football's oldest prizes—together.
As the Boilermakers and Hoosiers gear up for their showdown tomorrow at Purdue's Ross-Ade Stadium—the 83rd battle for the Old Oaken Bucket—the archives of both universities are paying tribute to the history. The two have collaborated on a joint Web site that documents the history and significance of the bucket rivalry.
The Web site, at http://www.lib.purdue.edu/spcol/bucket/, also includes scores from the very first game between Purdue and IU in 1891 to last season, and sections on the stadiums, art with selected game programs, bands and traditions.
Though the rivalry started in 1891 and includes 110 games (68 Purdue wins, 36 IU wins and six ties), the bucket wasn't introduced until an eight-person committee from both schools met in 1925 to discuss joint projects between the two schools and proposed a football trophy. The Web site tells the story of varying accounts of how old the bucket is and where it originated, said Sammie Morris, head of Purdue Archives and Special Collections. It also goes into some of the earlier traditions at the schools such as rites for the fictional "Miss Indiana" and "Ole Jawn Purdue."
Please enable JavaScript to view this content.