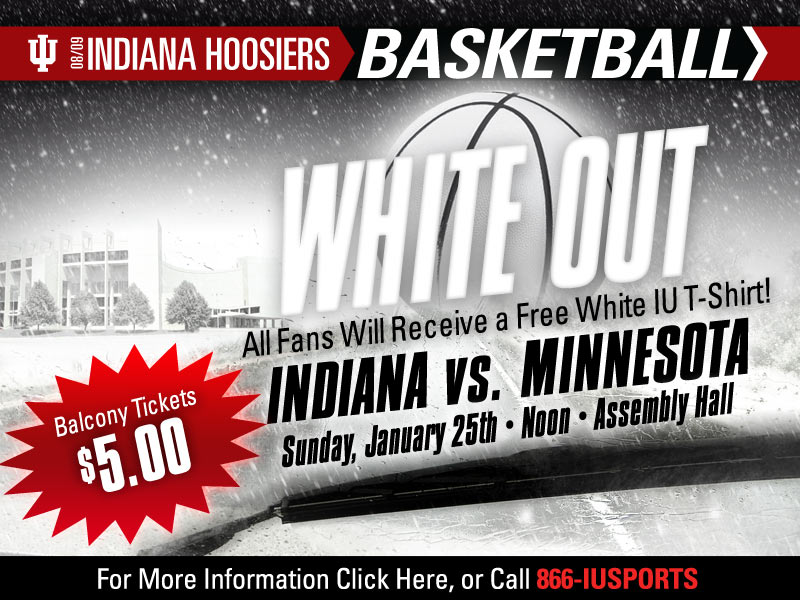 The announcement that Indiana University is lowering the price of its balcony seats from $23 to $5 for the last seven home games got me wondering how new athletic director Fred Glass is going to tackle the serious revenue shortfall that is hurtling his way.
A quick calculation shows the men's basketball season is going to render a hefty seven-figure revenue decline from last season. If, and at this point it's a big if, IU can sell those balcony seats for $5 a pop, that's still a loss of $18 per butt. Since this affects several thousand seats, you can quickly figure the loss over the final seven home games will be more than $500,000. That loss obviously rises if the $5 sales plan doesn't work.
IU, which is averaging about 12,900 per home contest through its first eight home games, has already lost about $800,000 for that stretch—in ticket sales alone. For every dollar IU loses in ticket revenue, the school loses another dollar in parking, concession and merchandise sales. That's conservative. And while IU doesn't generally sell out every single home game every year, the arena has long been full for Big Ten games. My calculations show IU's men's basketball revenue will be down more than $2.5 million this year. And since IU relies on men's basketball to cover more than one-fourth of its $45 million athletic department budget, that's a pretty serious issue.
Couple that with the football revenue shortfall this year, and Glass is suddenly trying to figure out how to score the $6 million or so the school's athletic department had coming in last year—but isn't ringing the cash register this year.
I have a theory about why IU's attendance has plummeted this year, while another national basketball power managed to sell out every home game during its similarly disastrous 1994-95 men's basketball season. But I'll save that for another post.
Please enable JavaScript to view this content.