Fifteen months after New Jersey-based telecom software firm Tangoe acquired Zionsville-based Mobi Wireless Management LLC, the central Indiana outpost has become even more important than first imagined by the global firm.
When the Mobi integration is complete this year, the local Tangoe staff will have gone from handling 150 clients when it was Mobi to 1,000—including about half of the Fortune 500 companies. The acquisition has increased the number of mobile devices using the Mobi-developed software—which helps companies manage and analyze mobile devices—from 1.5 million to 10 million.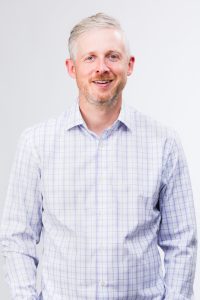 "We've gone from being an ankle biter to an 800-pound gorilla," said Josh Garrett, Mobi's co-founder and former president who now serves as Tangoe's chief strategy officer.
All that growth has taken place while the local office has only grown from 315 employees at the time of acquisition to 330 at the start of this year. Tangoe has about 2,000 employees globally.
The growth locally has been due in part to the local office's utilization of Tangoe's global resources, including its automation systems. And the number of bots—essentially software designed to perform automated or repetitive tasks—deployed in the Mobi system has nearly doubled since the company was acquired, to about 650, Tangoe officials said.
And Tangoe isn't done deploying bots, company officials said. The key, Garrett said: "We want to make sure we automate without sacrificing white glove service."
All that automation doesn't mean the local staff isn't important. To the contrary, the local Tangoe division that was once Mobi, is a critical part of the global firm's growth, Garrett said.
"After the acquisition [in December 2018], Tangoe realized the true value of being in central Indiana," Garrett said. "Not only does our staff here have great knowledge of things like mobility and robotics, the cost of doing business in Indianapolis is far less than in other places, and we have great support from local and state government and initiatives like TechPoint. There's absolutely no conversation about [central Indiana] not being a good location for Tangoe. It's by far our largest concentration of employees in the U.S."
While there's no talk of bringing the company's headquarters here, "we remain very committed to central Indiana," Garrett said.
Garrett said everything promised heading into the acquisition "has come true." There were no staff layoffs or mass exits after the acquisition, in spite of the deployment of more automated systems. And Tangoe is seeing solid growth in the mobile, cloud and internet of things sectors. "In the cloud sector, we're seeing hyper growth and the IoT sector is growing explosively for the market and for us," Garrett said.
Tangoe officials said they had a strong year in 2019, adding more than 30 new customers, including Chevron, Northern Trust, and Volvo Car USA and doubled the company's performance, which the firm explains as a combination of revenue and customer deals.
The local office continues to grow "gradually," even as automation increases, Garrett said. "I tell people the automation doesn't mean we're cutting jobs. It means jobs evolve.
"We're still looking for good people," he added. "The people we find here are outstanding, but there's always the desire for more."
And Garrett said he's not going anywhere.
"A lot of people ask me what my plan is," he said. "I don't have a contract with an expiration date. I'm free to leave whenever I want. I like my new co-workers, I like this company and I like what I'm doing. So I'm here for as long as they'll have me."
Please enable JavaScript to view this content.