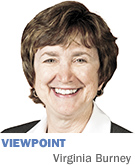 Indiana is moving forward, albeit slowly, in its focus on developing academic talent.
In 2007, the Indiana General Assembly unanimously put into place the requirement for all Indiana schools to identify students
with advanced potential from all groups and provide them with appropriate curriculum and instruction needed to develop their
potential. Many districts are working to improve their services, and Indiana Superintendent of Public Instruction Tony Bennett
and the Indiana Department of Education have established high goals for Indiana's schoolchildren.
One of those is that 25 percent of Indiana's high school graduates will have scored well on Advanced Placement or International
Baccalaureate exams or earned college credits before graduating from high school. These measures enhance the likelihood of
college graduation. All students are benefiting from these opportunities' being more accessible. Such efforts are to
be applauded, but we must not let up.
The Advanced Placement data show that, while Indiana's efforts have resulted in improved participation and performance,
other states are improving as well. Across the nation, 15.9 percent of public school students graduate from high school having
scored well on an AP exam. In Indiana, the figure is 10.4 percent, trailing neighboring states Ohio, Kentucky, Illinois and
Michigan. The IDOE is providing greater student access through virtual schools and is encouraging schools to increase the
number of courses, students participating, and training for AP and Pre-AP teachers.
These efforts will undoubtedly pay off, but we must focus on the pipeline for advanced achievement if we are to make gains.
A 2008 study by ACT, the Iowa-based testing firm, showed that students require rigorous curriculum options during and prior
to middle school, as they must be on track for college readiness by the eighth grade. For high-achieving students from poverty,
early support is even more critical; if supports are not in place in the earliest grades, half the early high achievers from
poverty are no longer high performers by fifth grade.
At times, school personnel blame factors beyond their control for poor performance on outcome measures, but a large study
using Indiana data showed that fixed contextual factors such as a high percentage of children from poverty do not need to
limit a school from fostering high performance for high-ability students. A good program for high-ability students will find
those with advanced capabilities from all populations and develop their talent beginning in kindergarten.
The United States has been declining in global educational comparisons, and Indiana routinely ranks among the lowest states
in terms of the educational attainment of its population. Forecasts indicate two-thirds of new jobs will require a postsecondary
degree, leaving Indiana in a weak position to attract businesses requiring a more highly educated work force.
This is all the more reason for us to continue the recent efforts to develop our learners with the greatest academic potential.
These students, with appropriate opportunities, can become Indiana's scientists, doctors, civic leaders, engineers,
social scientists, religious leaders, authors, entrepreneurs, etc. We need to find all the academic talent we can from all
groups; we need to develop problem solvers, critical thinkers, and innovators for the complex problems and challenges ahead.
We must maximize the preparation of all our students, from those who struggle to those who can learn rapidly; we need our
future workers to be able to support themselves, to compete and to contribute. In these hard economic times, budget woes might
lead to considerations of program cuts, but this is exactly the time for us to continue to develop advanced opportunities,
not retreat. We need to develop our academic talent, for the sake of these individuals and for us all.•
__________
Burney is a consultant for high-ability education at Ball State University. She may be reached at vhburney@bsu.edu.
Please enable JavaScript to view this content.