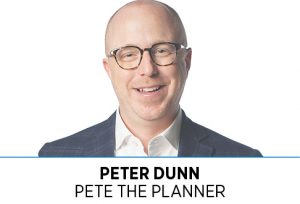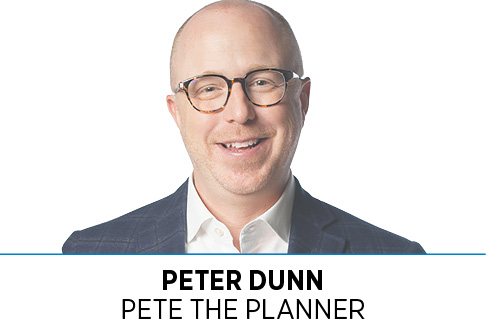 Dear Pete,
My wife and I were debating whether the equity in our home should be considered part of our net worth. It's one of our larger assets and I think it should be included when we consider our assets. She doesn't think it should be included. What say you?
—Tim, Whitestown
What say I? I know people think I'm here to help settle money-related marital disputes, but I always feel like I'm just goading people's spouses into, "Who cares what Pete the Planner thinks?" responses. And the reality is, I have my own wife to disappoint.
Alas, I'll give you a framework for making this decision. But first, we must explore why people should care about their net worth.
There are at least four common uses for an annual net worth calculation. And depending on the purpose of your calculation, you might or might not decide you want to include your home equity.
The first use for a net worth calculation is rather obvious. It's a snapshot of all your assets' performance over a given timeframe. Did your investments trend up? Did your debts get paid down? It's pretty simple stuff, yet a very practical exercise. Even for people with a negative net worth due to debt, watching that negative number get smaller—er, bigger, whatever—is quite motivational.
The second use is the one I happen to find the most utility in, and that's your income's effect on your net worth. In other words, you should want to know how much of your annual income contributed to the net worth increase.
I call this "Power Percentage". It's basically every dollar you contributed in a given year to make your net worth go up, via either asset deposits or debt reduction, divided by your annual gross income. A Power Percentage above 20% is good(ish), and anything over 35% is great.
The third use of a net worth calculation is actually a misuse. I've found people try to ballpark retirement income projections based on their net worth. For instance, "My net worth is $1.2 million; therefore, I should be able to generate $48,000 annually in retirement income." While I certainly do love guestimates, it's better for you to calculate your projected retirement income using your investable assets, not your net worth.
The fourth use is for estate planning purposes. An accountant or estate planning attorney might advise you to take particular actions based on your net worth. In some instances, your invested assets are indistinguishable from your hard assets.
Back to your question. I shall begin to answer it with a question.
Should your wife's engagement/wedding ring be considered when calculating your household net worth?
As far as I'm concerned, how I answer your question should be the same as how you answer my question. The standard I use for making this decision is, an asset should be considered part of your net worth if you're willing to part with it, without too much fuss.
This is the exact standard I use when considering what assets are included in my net worth. I'll part with any stock I own, but I would never sell the 1970s-era Pringles can filled with my late grandpa's pocket change, no matter what someone offered me for it. Therefore, I don't include the newfangled chip can in my net worth, despite its being worth 50 gazillion dollars.
One of my pet peeves involves people claiming their home is an investment, then treating it as everything other than an investment. I'm not suggesting a home isn't an investment; instead, I'm asserting that, however a person chooses to classify his or her home should also be reflected in that person's behavior. If the diamond market called for it, would you and your wife part with her ring? If so, it's an investment. If not, it's not.
I consider my equity in my home to be part of my net worth because I will gladly part with my home at some point in the future. However, I don't use the equity in my home to do back-of-the-napkin retirement income projections. But if you're calculating your net worth for estate planning purposes, by all means, include your home equity.
Just be consistent, or you'll end up with a spreadsheet filled with ETFs, real estate, Beanie Babies and Luther Vandross albums. And be sure to check your wife's spreadsheet, too. If she has you listed, she's willing to get rid of you.•
__________
Dunn is CEO of Your Money Line powered by Pete the Planner, an employee-benefit organization focused on solving employees' financial challenges. Email your financial questions to askpete@petetheplanner.com.
Please enable JavaScript to view this content.