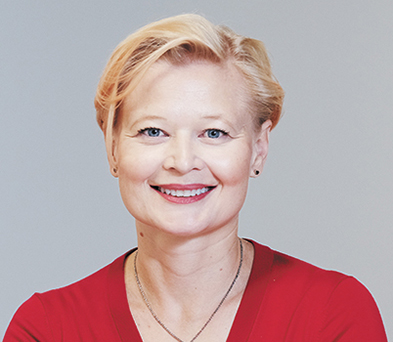 Chief Financial Officer
Baker Hill
Major achievements during tenure
Baker Hill delivers a unified platform with modern solutions to streamline loan origination and portfolio risk management for commercial, small business and consumer lending. Joining the company after it had employed a succession of short-term, out-of-state CFOs, Anna O'Nan brought a local presence and stability to Baker Hill's executive and finance teams. Under her leadership, the company completed development of and rolled out its innovative NextGen platform and negotiated key partnership and reseller agreements, which accelerated growth and dramatically enhanced the company's market position. She oversaw the company's move to a new office and has worked to build and support a vibrant grass-roots culture that includes wellness, engagement and community outreach initiatives.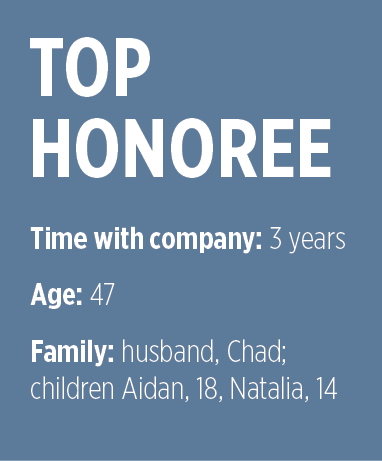 Career path
O'Nan, a first-generation immigrant from Eastern Europe, came to the United States as an exchange student and imagined herself becoming an English teacher. But her exposure to the world of business and finance changed her mind. "Stepping out of the collapsed Soviet Union, I was fascinated with the intricacies of a functioning and complex finance system. I felt like a budding engineer tinkering with a new and exciting mechanism." She ended up studying finance at Southwestern Oklahoma State University, where she completed a four-year program in three years.
After getting her finance degree, she returned to her home country, Belarus, to help Ford Motor Co. open its first assembly plant behind the Iron Curtain. As one of the operation's few bilingual employees with a Western education, she was given a wide variety of tasks. "Not your typical job straight out of college."
Back in the United States in the two years leading up to 2000, she helped Hertz Corp. prepare its global accounting systems for Y2K and then moved to Indianapolis with her husband and decided to try her hand at public accounting. She cold-called several Indianapolis-area CPA firms and landed at Arthur Andersen. "The experience in audit and consulting in the following two years was intense and I really enjoyed working with highly talented and driven teams. I got to live through the collapse of Arthur Andersen [which was driven out of business by its role in the Enron accounting fraud] and my first pregnancy at the same time." The experience inspired her to become more adventurous in her career and embrace the risks and rewards of startups, venture capital and private equity.
She joined a consulting firm and five years later moved to a client firm, Biostorage Technologies, where she held a variety of roles. Along the way, she learned that working for a fast-growing, privately owned company requires mental agility, emotional stamina and a "you can figure out anything" attitude. "Never opened a subsidiary in Europe or China? Figure it out. Never led Human Resources or Legal? Figure it out—even if your background is in finance and accounting."
When a recruiter called with a CFO opportunity at Baker Hill in 2018, she couldn't resist the pull of a job that covers finance, accounting, contracting/legal and human resources.
Challenges met
Hit with the pandemic, the company rolled out its Paycheck Protection Program modules for application and forgiveness in record time to support its financial institution clients, who in turn overwhelmingly serve small and medium-size businesses. The company pivoted to top-line growth in double digits and profitability in triple digits, a trend that has continued through the pandemic, which required a transition to remote client services and support functions and later to a mixed remote/office environment.
Givebacks
O'Nan recognizes the importance of mentoring emerging female business leaders, "particularly through the challenges of raising a family while building competitive careers and professional networks." She does so through the Pass the Torch for Women Foundation, which she has served for more than five years as a mentor and national board member. She provides strategic direction and facilitates the growth of the Indianapolis-based organization as chair of the foundation's governance committee.
Downtime
O'Nan is into obstacle-course racing and named the Spartan Race and Mud Stache races as favorites. She has also participated in a number of Indianapolis mini-marathons and other trail races and enjoys reading and outdoor activities with her family.
Extras
"I have a passion for promoting Indiana and the Indianapolis area to private equity and venture capital investors as a great place to invest, particularly in the technology and life sciences sectors."•
Check out more CFO honorees.
Please enable JavaScript to view this content.