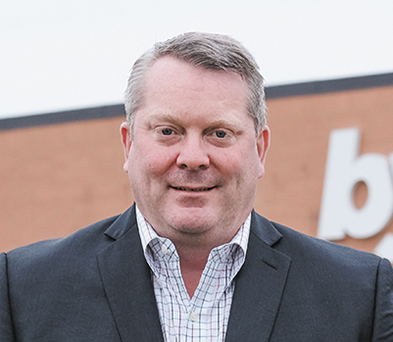 Chief Financial Officer
Byrider
Major achievements during tenure
Byrider, one of the country's largest used car dealership and franchise systems, went through a major transition in 2019 with its rebranding from the old J.D. Byrider name. Steve Mark and his team had put the company in a good position to make the switch, boosting revenue 5% and operating profit 500% in 2018, the year Mark arrived, followed by 8% revenue growth and an 80% jump in operating profit last year. The table was set for a big 2020 when fate intervened in March in the form of a global pandemic. Byrider was ready, thanks to Mark's inclination to prepare for all scenarios. Before anyone had heard of COVID-19, he had worked with others on the executive team to update finance and accounting policies and procedures and equipped his entire team to work remotely. Mark had also improved and expanded the company's financial reporting, including the addition of more frequent interim forecasts, allowing Byrider to adjust its financial operations swiftly and include detailed information that helped it respond to the challenges of the pandemic.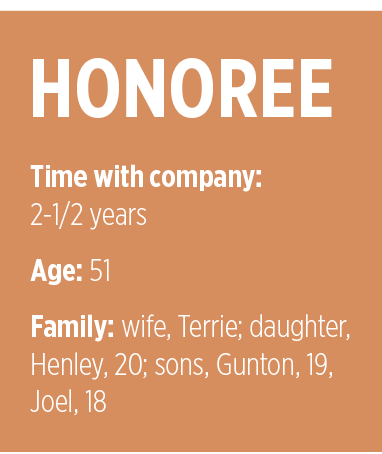 Career path
After graduating from Arizona State University with a degree in accountancy, Mark spent almost five years with what is now PwC in its audit area, where he was assigned to the Ford Motor Co. account. His next job was with General Motors Corp., where he focused on Securities and Exchange Commission reporting before becoming an accounting manager. After picking up his MBA from the University of Michigan, Mark transitioned into finance roles at a number of large companies, including HSBC Auto Finance and Santander Consumer USA Inc., where he was involved with its Chrysler account. He joined Byrider in 2018, lured there in part by the opportunity to work with CEO Craig Peters, Chief Risk Officer Gary Harman and Executive Chairman Aaron Tankersley, all three of whom he had worked with previously at HSBC. "Numbers are fun and turning a business around is great, but it's the people you work with that really matter," Mark says.
Challenges met
"COVID-19's impact may be one of the biggest challenges I've had to face in my career. Helping navigate the company and our lenders through its impacts on our business and working diligently for several months to find acceptable paths forward on revised financial forecasts, debt covenants and opportunities to get back to more normalized business levels once many of the state and local mandates were lifted are just some of the challenges overcome."
Givebacks
Mark, who used to commute between Texas and Carmel's Byrider headquarters and now commutes here from North Carolina, volunteers with Boys & Girls Club of Indianapolis and Meals on Wheels and has represented Byrider in Race for Riley, which supports Riley Hospital for Children.
Downtime
Fishing is near the top of Mark's list when he can spare the time. "It's one of my favorite things to do."
My job would be easier if …
"effective vaccine(s) and treatment(s) would happen sooner vs. later for this terrible disease that would allow people to return to the lives they were used to before this hit. Being a consumer finance company, we have had many customers that have lost their jobs, some temporarily and others permanent. It has been a real roller coaster and we can't get through it soon enough."•
Check out more CFO honorees.
Please enable JavaScript to view this content.