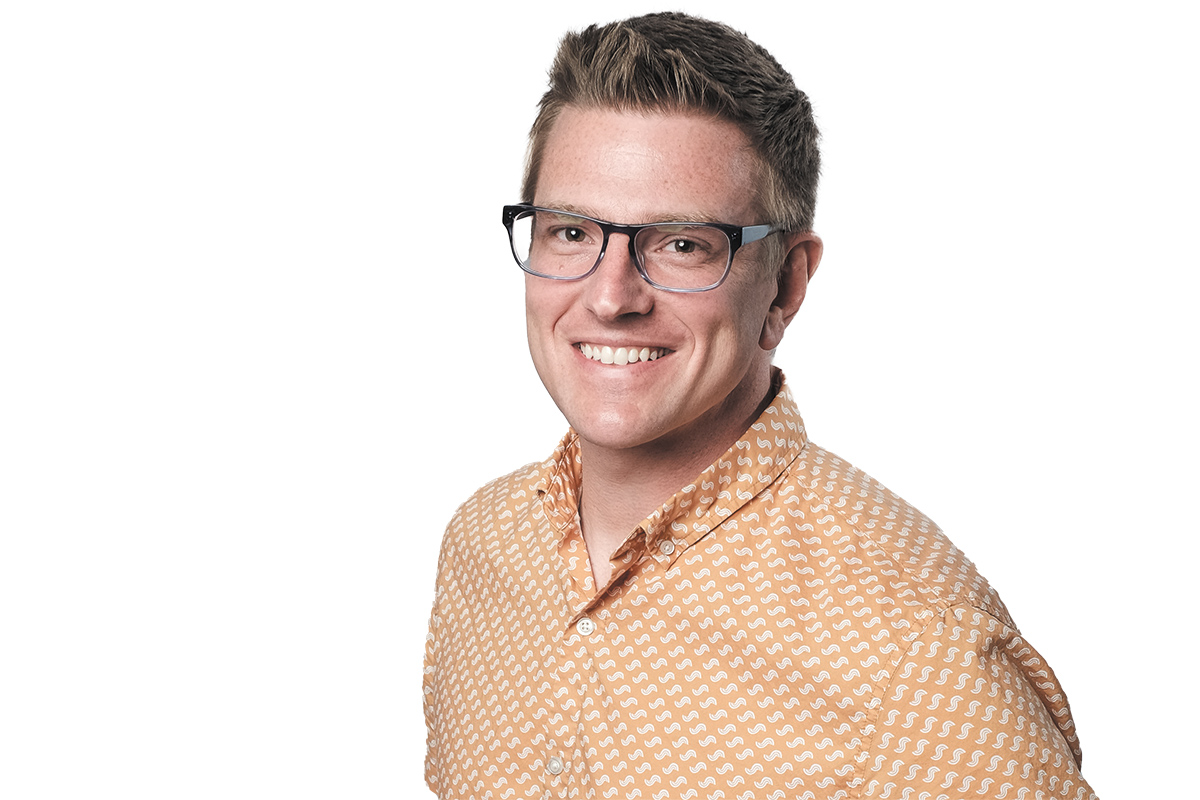 Executive Partner, Growth Strategy and Design
Innovatemap
Christian Beck said he "barely understood" what Mike Reynolds was after when he talked about starting Innovatemap, which specializes in digital product research, branding, marketing and design. "But the way he talked about it gripped me." Beck's role is to oversee the design team's work for startup clients and oversee the company's revenue and market growth. His contributions as co-founder include growing the team from four to 28 and helping create Innovatemap Ventures, which invests a percentage of Innovatemap's profits in startups—two of which have already been acquired.
Getting here: After earning his master's in 2007, Beck moved to the Bay Area to work at a large design software company. He moved back to Indianapolis in 2012 and helped lead design at Aprimo after it was acquired by Teradata. In January 2014, Reynolds approached him about starting a company that could help other companies bring products to life. "I worked nights designing for several Indy startups to help get Innovatemap off the ground (often with a baby in one arm)." He joined full time in 2015.
First job: stocking shelves at his aunt's and uncle's grocery store in Wakarusa, south of Elkhart
Proud moment: expanding Innovatemap into New York

Influential people: His wife, Angie. "There is no way I'd have the success or impact I have without her." And Marty Siegel, retired professor and former associate dean of informatics at IU. "I struggled in college until I took his design class as a junior in 2003."
Givebacks: Beck used his design expertise to create a logo for Nora Elementary School. He and his wife participate in Nora cleanup events, and he mentors underrepresented founders and designers "so the tech community (and Indianapolis) can have a more equitable future."
Downtime: "Reading, running, playing Pokemon with my son or building Legos with my daughter." •
Check out more Forty Under 40 honorees.
Please enable JavaScript to view this content.