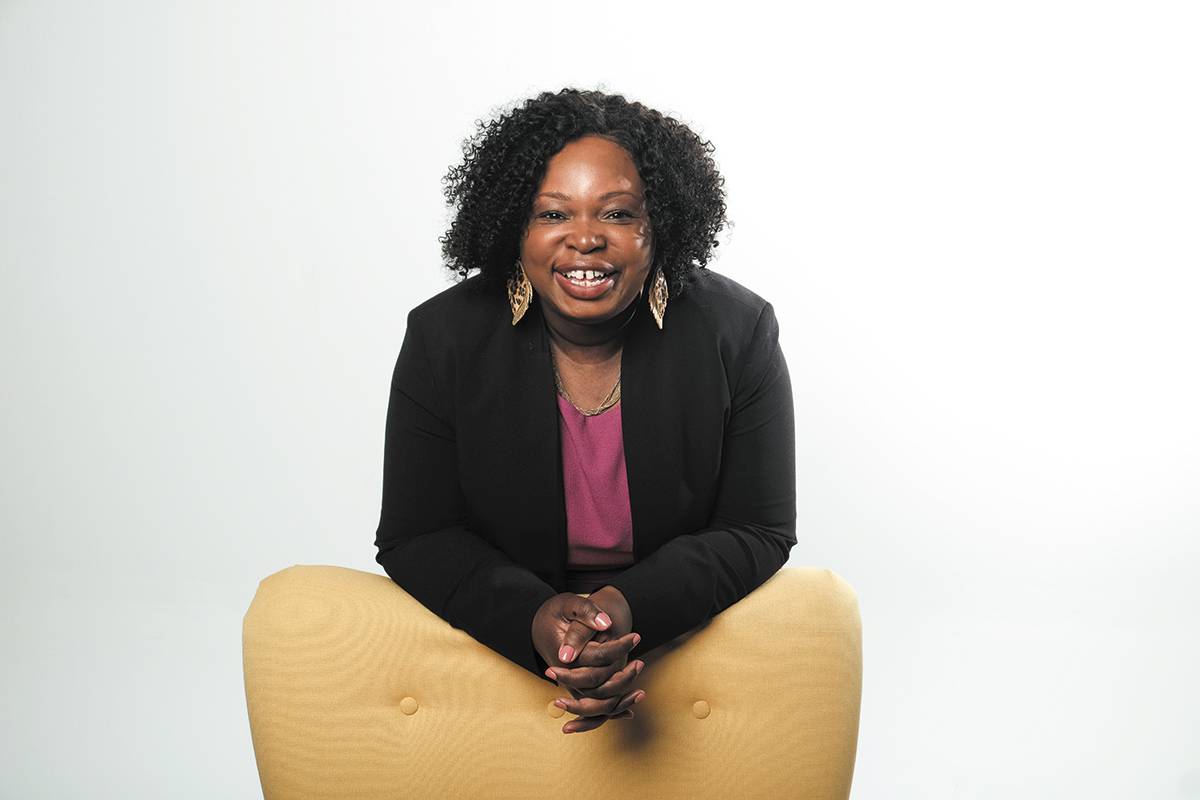 Personal Chef, Tanorria's Table
Podcast Host, "Black Girls Eating" podcast
Tanorria Askew gives herself five job titles—creative entrepreneur, author, personal chef, social justice activist, podcast host—but they all boil down to this: "I nourish people's bodies with food and their souls with justice." As a chef, she brings the restaurant to her clients' homes, using their kitchens. During the pandemic, she has facilitated virtual cooking demonstrations with corporations that want to break up the Zoom monotony and small groups of friends who just wanted to do something fun together. "My role in creative entrepreneurship is precisely that—creative!" she said. She also offers anti-racism and diversity, equity, accessibility and inclusion consulting services for small businesses.
Getting here: Askew spent 15 years in corporate roles, "climbing the ladder until it felt like there wasn't anywhere else to go." During her time at Teachers Credit Union, she started cooking as an outlet. "I have been cooking since I was 6 years old, so it came easy," she said, "but I recognized it was a way to relieve stress and stretch myself creatively." Family and friends urged her to make a career of it. Nine months after starting Tanorria's Table as a side hustle, she auditioned for "MasterChef" and finished fourth in season seven.
First job: retail associate at County Seat in Castleton Square Mall
Proud moment: "Winning my white apron on 'MasterChef' and hearing Gordon Ramsay say that my shrimp and grits were the best he's ever had in the 'MasterChef' kitchen set the tone for my culinary journey."

Influential people: Black women. "Namely, my grandmother Lillie Askew. I just want to be half as good a cook as she was."
Givebacks: Dotted Line Divas vice president, Slow Food Indy director of diversity and inclusion, Indy Women in Food community engagement lead and DIVERSEcity series moderator.
Downtime: eating, sleeping and traveling •
Check out more Forty Under 40 honorees.
Please enable JavaScript to view this content.