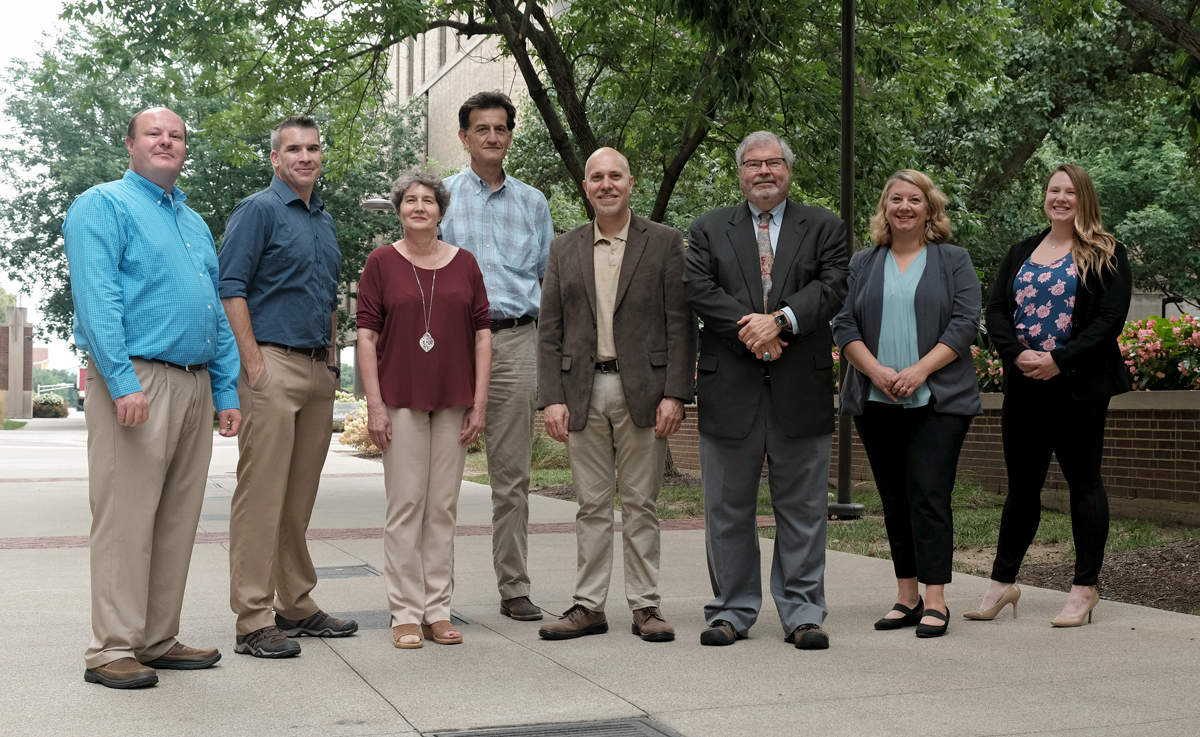 Honoree, Pandemic 
The Richard M. Fairbanks School of Public Health
The Richard M. Fairbanks School of Public Health played an instrumental role in responding to the pandemic over the past 18 months.
At the request of Gov. Eric Holcomb, a team of researchers and practitioners at the school designed and executed several waves of sample COVID testing of Indiana's population.
In collaboration with the Indiana State Department of Health, the team conducted the first and most comprehensive random-sample study of its kind worldwide. The sample was based on testing thousands of randomly selected Hoosiers in the early stages of the pandemic for current infection and antibodies.
The team found that, by the end of April 2020, 2.8% of the state—more than 187,000 people—had already been infected (more than 10 times greater than the known number of cases in the state at the time). The team also learned how common asymptomatic cases were (40% of cases).
The findings were shared with Hoosiers and also the CDC, which updated its national guidance to reflect Fairbanks' findings.
Additionally, the team calculated infection-hospitalization ratios by demographic characteristics, which helped improve hospital surge models in the state to prepare for spring and summer 2020 increases.
Fairbanks' findings were used by the state to drive pandemic-related policy decisions.•
Please enable JavaScript to view this content.