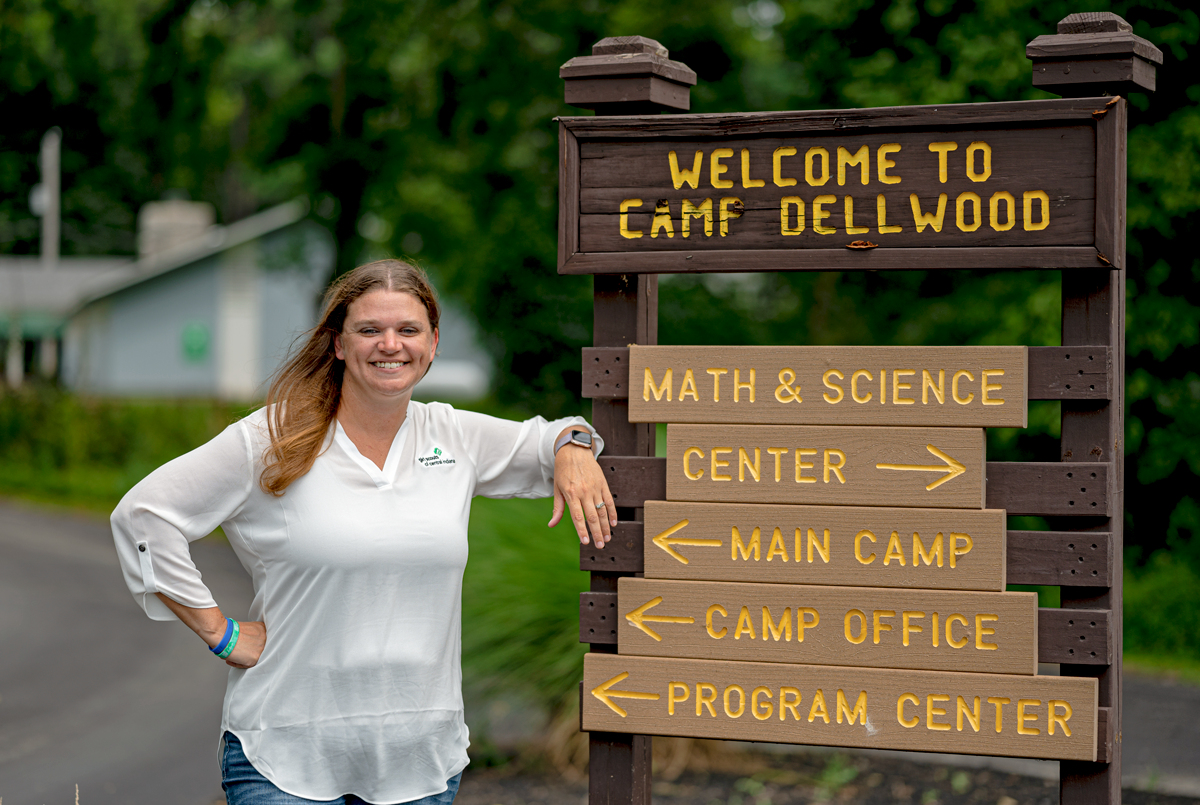 Honoree, Volunteer 
Mandy Montgomery
Indiana Donor Network/Donate Life Indiana
In the immediate aftermath of her brother Chris' tragic death in 2017, Mandy Montgomery put her grief to work.
Her family had just made the painful decision to donate her brother's organs when Montgomery went to the website of Indiana Donor Network to order a few items intended for donor families. She saw a call for people to become advocates for organ donation, and soon after signed up to become one.
"I was going through a dark, difficult time, but I thought, 'You know, I can put this grief to good use.' It was important to focus on the positive."
That's what she's done for four years now—always with her brother top of mind.
Her family didn't know until the time came that Chris had indicated his interest in being an organ donor. Finding out reassured them they were doing the right thing. And it's one of the points Montgomery tries to emphasize as she advocates for organ donation. "We tell people to let their families know ahead of time."
Montgomery and her sister Courtney share their donation message with audiences ranging from high school students to law enforcement. Montgomery's 7-year-old son gets in on the act, too, helping her write sympathy cards to the families of organ and tissue donors.
Montgomery, 37, has a built-in platform for spreading the word. She's a longtime program manager for Girl Scouts of Central Indiana, a job that puts her in a position to reach potentially thousands of Girl Scouts and their families.
The outreach ramped up considerably at the dawn of the pandemic. Montgomery had already been working on a Donate Life Patch program to help Girl Scouts learn more about their bodies and the idea of organ and tissue donation, a project that sped up in the face of COVID-19 as both organizations searched for ways to engage people remotely. Montgomery helped lead the creation and distribution of nearly 600 youth activity kits, which introduce the concept of donation through hands-on learning.
They used the kits and patch program in reprogramming a 144-acre Girl Scout camp that would have gone unused after traditional camp activities were canceled. Montgomery and her team came up with Lead Your Own Adventure, which gave scouts an opportunity to sign up their families for a day of camp activities, including learning about organ donation.
Girl Scouts isn't the only organization Montgomery used to spread the word about the Indiana Donor Network. She and her family are longtime members of the Indianapolis Optimist Pub Club, which seeks to bring out the best in local youth and the community at large.
Optimists came together to collect 500 pounds of plastic bottle caps that were used to build a bench in memory of Montgomery's brother. That bench now sits outside the Indiana Donor Network office.
Montgomery is thankful she found a way to honor her brother's memory and his heroic decision to become an organ donor.
"It feels as though Chris is telling us, 'This is the way it's supposed to be. Let's make it happen.'"•
Please enable JavaScript to view this content.