Read more Innovation Issue stories.
We all hope that much of what turned the world upside down during the pandemic was temporary. Everyone wants to see mask-wearing, shuttered businesses and social distancing fade in the rearview mirror.
But some altered behavior might become permanent, or at least more commonplace. Here's a look at changes that might just stick around.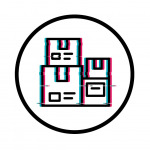 Supply stockpiles (at work and at home)
Just-in-time has long been a strategy for manufacturers and other businesses that rely on the supply chain to deliver equipment and parts only when needed (no need to pay for extra storage). But supply-chain disruptions during the pandemic have some companies rethinking that strategy. The Wall Street Journal recently reported that car manufacturers are rethinking the assumption that they'll always be able to get parts they need when they need them. The Journal calls it the "biggest transformation in more than half a century." IBJ reporter Susan Orr has more on supply chain problems on page 33A.
Meanwhile, consumers might be more likely to pantry-load going forward after months of shortages in toilet paper and disinfecting wipes. Cold and flu medicines flew off the shelves, and many grocery stores limited purchases on canned goods. In a survey last summer by PwC, only 42% of respondents said they would stop loading their pantries once COVID-19 is fully resolved.
It's not exactly clear what constitutes "fully resolved," but other choices for when respondents would stop loading their pantries were: "shelter-in-place mandates ease," "grocery stores are consistently restocked" or "I won't stop loading my pantry." That last option drew an 18% response.
In 2019, medical visits by phone and computers accounted for less than 2% of all health insurance claims, according to research firm Change Healthcare. In April 2020, that figure shot up to 51%. Now, the level has tapered off to about 15% to 25%. But some doctors say, even as more Americans are vaccinated, they won't go back to their old ways. IBJ reporter John Russell explores what's next for telehealth, on page 14A.
Flexible work schedules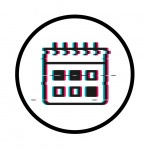 As more Americans get some COVID-19 immunity through vaccination, the millions of office workers who've been home more than a year likely have some negotiating to do with their employers about when and where they'll work in the future.
A late 2020 survey by PwC of 1,200 office workers found that 45% would like to work from home one to three days a week going forward. And 29% said they don't want to go back to the office at all.
Contributing writer Sam Stall takes the temperature of both employers and employees on the subject of remote work, on page 18A.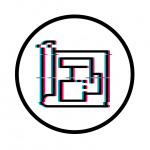 More commercial real estate vacancies
Office and retail vacancies are above pre-pandemic levels. And they might stay that way. According to Moody's Analytics, the vacancy rate for retail increased to 10.6% in the first quarter of this year, up from 10.2% in 2020. Moody's predicts the rate could climb to 11% or 12%, as businesses reconsider their space needs, according to the Associated Press, which reported on Moody's findings last month.
As for office space, vacancy rates climbed to 18.2% in the first quarter of this year. Before the pandemic, office vacancies trended around 15% to 16% nationally, AP reported.
Bill Gates predicted late last year that, after COVID-19, business travel would decrease more than 50% because people are used to conducting long-distance meetings online. While that figure might not hold long term, business travel remains depressed.
In April, the Global Business Travel Association, the world's largest business-travel trade group, released a survey that showed business travel had resumed at only 9% of respondents' companies. About 31% of respondents said their company was working on a plan to resume non-essential travel, while 18% said no formal planning was underway.
And 35% of respondents predicted their company will revise travel and expense policies to account for what's expected to be a long-term increase in remote work.
When the pandemic shuttered church doors, many congregations moved worship online. In Indiana and other states, restrictions on churches have since lifted (some limitations remains in Marion County) but not everyone has gone back to worshipping in person.
Just before Easter, Pew Research Center released updated data on church attendance. Eight in 10 U.S. religious attendees said their congregation is recording or streaming services so people can watch online. The survey found that 42% of U.S. adults who typically attend religious services in person monthly had done so in the previous month, up from 33% in July 2020.
Businesses and consumers have become so used to avoiding paper bills and coins that the habit might just stick even after we stop dousing ourselves in hand sanitizer.
Recent data from Square Inc., the San Francisco-based digital payment company, shows that the share of cashless businesses in the United States has more than doubled since pre-pandemic 2020. In February 2020, just 6.3% of Square sellers were cashless businesses. That jumped to 14% by February 2021. Square predicted that such a dramatic shift would have taken three years without the pandemic.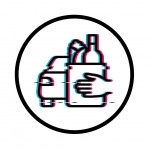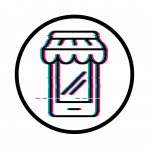 More curbside pickup and online shopping
As more Americans get vaccinated, they're likely to return to in-store shopping, but many warmed to the convenience of curbside pickup. And online shopping is more popular than ever.
The IBM Institute for Business Value in February surveyed 15,000 adults in nine countries, including the United States, about their post-vaccination shopping plans. The survey found that 73% of global consumers plan to return to malls and shopping centers. That's a significant increase from the 47% who said they visited during COVID-19. Still, at least one in five consumers plans to primarily shop online once vaccinated, citing convenience, followed by value and the wide variety of products available online. Nearly one in four shoppers in the United States and the UK said they don't feel safe shopping in-store and that they don't find the in-person shopping experience enjoyable anymore.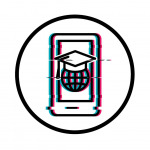 More online college classes
This spring, Bay View Analytics, in partnership with four online learning organizations, surveyed college students, faculty and administrators across 856 U.S. higher education institutions about their experiences with online learning during COVID-19. Of the 1,400 students surveyed, 73% said they would like to take some courses fully online post-pandemic. Sixty-eight percent said they either strongly agree or somewhat agree they'd like to take a combination of in-person and online courses going forward.•
Please enable JavaScript to view this content.