The signs started popping up this spring in front of restaurants and retail outlets: "Help Wanted. No Experience Necessary."
In large, colorful letters, businesses were advertising hourly wages of $13 to $15, roughly double the national minimum wage, and sometimes, signing bonuses of hundreds of dollars.
Businesses that had been in COVID-19 lockdown mode for a year suddenly needed lots of employees to flip burgers, stock shelves and sell merchandise. Customers were back, feeling ready to mingle, dine and shop, after restrictions were lifted and thousands of people were getting vaccinated.
But there was a problem: Many workers didn't want to go back to the jobs they once had. During the lockdown, many had reconsidered their careers and wanted to explore new opportunities. With enhanced unemployment benefits and stimulus checks, many people were hesitant to re-enter the hourly labor market altogether.
Employers at shops and eateries all across central Indiana reported tough times in finding people to even apply for jobs, despite the higher wages and benefits.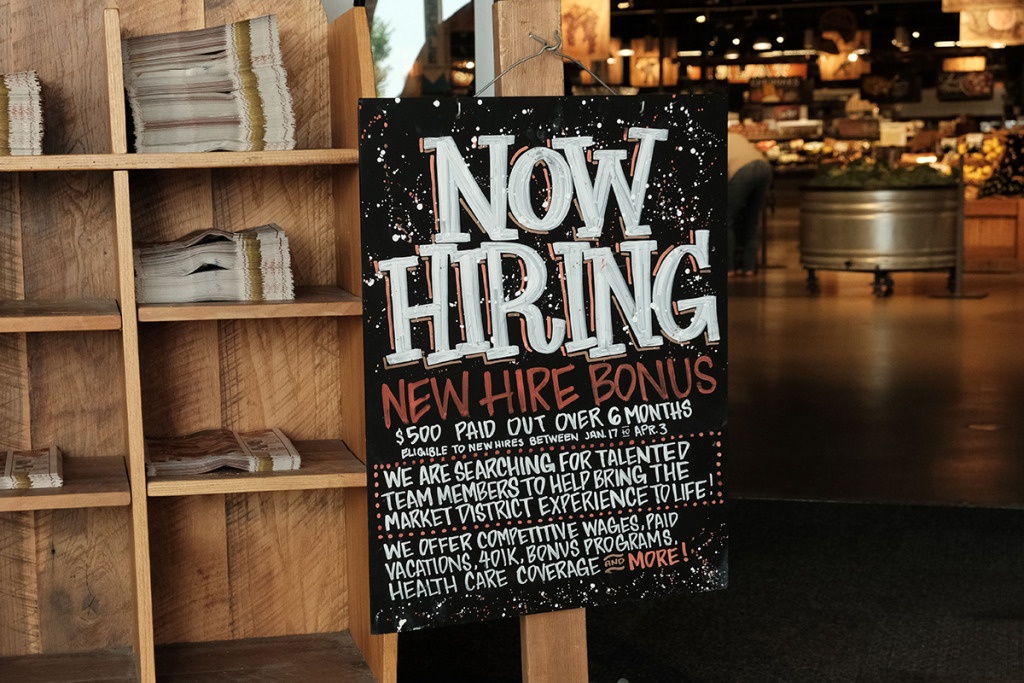 In January, 8% of restaurant operators rated recruitment and retention of workforce as their top challenge; by May, that figure had risen to 72%, according to the Indiana Restaurant & Lodging Association.
Indiana's jobless rate, which had soared as high as 16.9% in March 2020 as thousands of businesses furloughed or laid off workers, fell to 3.9% exactly a year later, in March 2021.
Two types of workers in especially short supply: nurses and truck drivers. A wave of retirements, combined with workers who quit after being fed up with growing demands and irregular hours, pushed hospitals and trucking companies to search high and low for replacement workers.
In response, many companies began loosening their hiring requirements on everything from age to level of experience. Drugstore chain CVS announced in August it would no longer require a minimum high school degree to fill entry-level spots. Amazon has stopped testing job seekers for marijuana. Delta Air Lines said 95% of its jobs in customer service no longer require a four-year college degree.
Many economists still think that most of the roughly 3 million people who lost jobs and stopped looking for work since the pandemic struck will resume their searches when COVID wanes for good, the Associated Press reported.
It took years after the 2008-2009 recession, they note, for the proportion of people working or seeking work to return to pre-recession levels.•
Check out more year-in-review stories from 2021.
Please enable JavaScript to view this content.