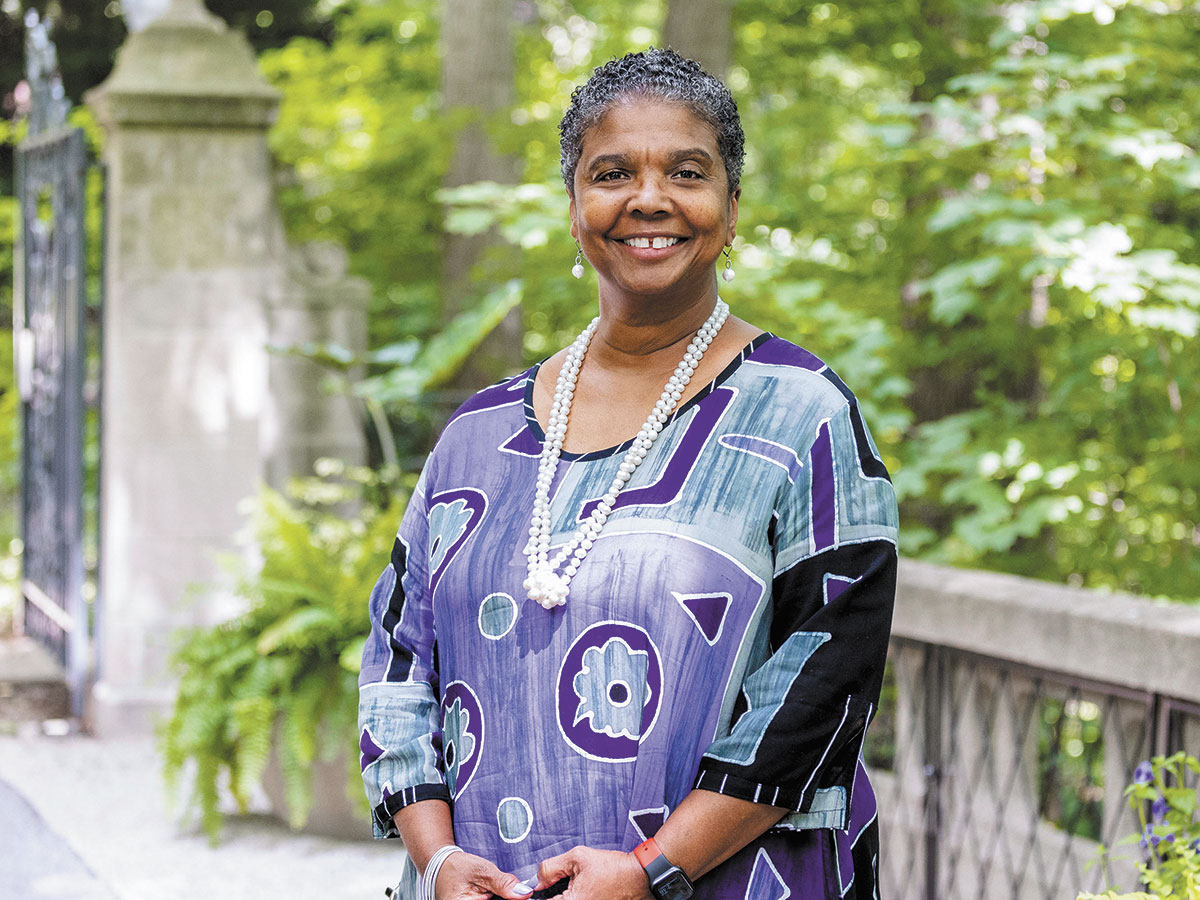 Long-running leaders at Indiana Repertory Theatre, Eiteljorg Museum of American Indians and Western Art and Dance Kaleidoscope made headlines this year by announcing plans to retire, while Newfields hired a new CEO to close a contentious chapter in the history of the art museum and gardens.
Colette Pierce Burnette, previously president of Huston-Tillotson University in Austin, Texas, was hired by Newfields in May, becoming the first Black top executive and the first woman hired for the role at the 139-year-old institution.
In February 2021, Newfields was rocked by a race-related controversy in which a job posting referenced the need to maintain "the museum's traditional, core, white art audience" while attempting to attract guests from all backgrounds. CEO Charles Venable resigned after more than 85 Newfields employees and affiliates signed a letter calling for his ousting.
"I want people to create public programming that's inclusive for all—and 'all' doesn't mean exclusion of any," Pierce Burnette said. "All means all. I want people to think through their programming because it's the right thing to do to get us to excellence. Ironically, people think it's going to push us away from excellence. Actually, it does what we're supposed to be doing, which is protecting the heritage of art—our collection, which is extraordinary—and then growing it and evolving it."
The scheduled 2023 exits of Indiana Repertory Theatre co-CEO Janet Allen, Eiteljorg CEO John Vanausdall and Dance Kaleidoscope Artistic Director David Hochoy signal a significant era of transition in local arts leadership. The trio's on-the-job experience adds up to 86 years: 32 for Hochoy, 27 for Allen and 27 for Vanausdall.
Meanwhile, the Indianapolis-based American Pianists Association—which organizes quadrennial competitions for classical and jazz pianists—is seeking a new CEO after Peter Mraz resigned in July after one year in the role.
The Phoenix Theatre Cultural Centre named Indianapolis native Constance Macy, known for onstage roles at the Indiana Repertory Theatre and Bloomington's Cardinal Stage, as artistic director in June.•
Check out more year-in-review stories from 2022.
Please enable JavaScript to view this content.