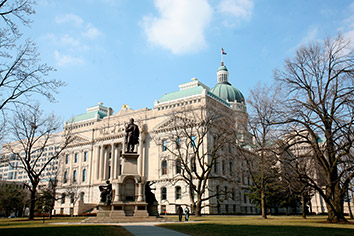 Most Indiana state government employees will be receiving at least a $500 pay raise during 2011 after a two-year pay freeze.
The governor's office announced Tuesday that raises of $1,000 will go to the about 5 percent of state workers who receive evaluations of outstanding. Raises of $750 will be given to those who exceed expectations, and $500 to the expected 75 percent judged as meeting expectations.
Gov. Mitch Daniels said in a letter to state workers that he regretted the state's inability to give raises during 2009 or 2010 because of the recession.
The letter says the average raise for employees with positive reviews will be 1.3 percent. Daniels said agency heads won't receive increases. The governor's salary also will remain at $95,000.
The increases will be effective in February.
Please enable JavaScript to view this content.