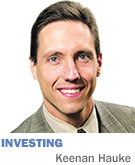 Groupon. Woot. Twitter. Facebook. Restaurant.com. What do all these companies have in common? They are all relatively new, massively popular Internet firms that are independently owned and not publicly traded. And they are taking the Internet, and the world, by storm.
By now, I'm sure you've felt the pressure to post on Facebook or Tweet something to your peeps, and maybe you did and were left wondering what all the fuss is about. Or maybe you are like a 15-year-old girl, stomping all over the social media world just to make yourself a little more popular. Or maybe you are truly leveraging the power of technology and using these tools to lower your overhead and deliver a better, faster product or service to your customers. I'm hoping it's the last option.
There are a lot of ways to pass your time, and I'm pretty sure spending hours of your life checking up on people you knew 20 years ago is not high on your priority list. Unless, of course, checking up on those people adds something to your bottom line.
I've used all the above sites at least once, and I use a few of them on a regular basis. Our firm has a Facebook page and we use it to post company news, market updates, things like that. I also have a personal Facebook page, which is the best thing in the world for sharing pictures. Now, instead of sending pictures to a few different family members, I post it once and they get them automatically. This saves me some time and is easier for them.
Groupon and Woot are pretty similar in that they help you buy mostly consumer goods and services for far lower prices than what you pay anywhere else. They are worth checking out, however, because sometimes you find crazy deals on stuff you need for work. It takes only a minute to check out each site every day and it might save you big bucks one day. I know Twitter is incredibly popular, but I haven't figured out how to use it to help me make money. I think it will end up working best as a news source, but there is a high probability I am missing something here.
In addition to being the hot Internet properties of today, I mentioned earlier that these companies are all privately held. In 2006, Facebook turned down a $1 billion offer from Google. I think most people would agree that was a smart move with the company valued at over $50 billion today. Google was at it again last week with a $6 billion offer for Groupon. The founder turned it down, most likely seeing the example set by Facebook. I think this is a mistake. Even though I like to use Groupon, I don't have any interest in investing in it. It is a labor-intensive, high-overhead operation with tons of competitors coming on strong. The company might be worth $8 billion to $10 billion in a year, but it's not about to make a five-year run like Facebook.
There is an interesting twist to all these newly discovered pots of Internet gold. They are not public, but almost anyone can buy stock in these companies in the private market if you hunt around enough. You should think long and hard before making an investment like this.
Groupon is probably overvalued and Facebook might need a few years before catching up to the $50 billion estimate that was recently thrown around. I've heard Twitter is worth $3 billion today and there is probably some decent value there, but where it goes from here is anyone's guess. Woot is interesting, but it needs to figure out how to diversify a little before anyone assigns a serious valuation to the company.
A quick note for 2011: I think the bull market generally continues after a small period of correction and/or consolidation until at least April, then we will reassess.•
__________
Hauke is the CEO of Samex Capital Advisors, a locally based money manager. His column appears every other week. Views expressed here are the writer's. Hauke can be reached at 203-3365 or at keenan@samexcapital.com.
Please enable JavaScript to view this content.