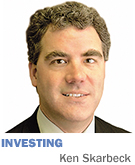 One sure bet this year is that Americans can expect to see a number of high-profile battles across the country between municipal or state governments and public-employee unions.
A combination of financial distress and political change has stoked this approaching firestorm. Recent election gains by Republicans and rising taxpayer ire have put public unions on the defensive.
Indiana has already in 2011 introduced "right to work" legislation that would bar unions from forcing workers to become members and pay union dues as a condition of employment. As many as nine other states plan similar legislation, while 22 states already have such laws in place.
Advocates (generally Republicans) of right-to-work laws argue that unions drive up wage costs for businesses and hinder economic development. Opponents (generally Democrats) say right-to-work laws will lead to lower wages and benefits and reduced worker rights. Successful passage of these laws would likely weaken the power of unions in the long run, reduce money flowing into their coffers, and weaken their political influence.
The political media delights in endless debate over "hardball tactics" pursued as mandates by the party who wins an election. But the reality today is that financial considerations are swirling to the point where budgetary realities will overwhelm politics. The can has been kicked as far as possible down the road and it will take brave leaders, both Republican and Democratic, to make the difficult decisions to rein in budgets and increase taxes.
Last October in France, union workers rioted over the government's proposal to raise the retirement age from 60 to 62. French President Nicolas Sarkozy stood firm, arguing the increase was necessary to save the country's pension system. The law passed.
It is unlikely we will see the kind of labor unrest experienced in Europe. Yet, there have been reports that, during the recent blizzard, some New York City union snowplow operators skipped routes to protest cuts to the city's budget. In addition, a confrontation between a New Jersey teacher and Gov. Chris Christie has become a YouTube classic.
As states and municipalities wrestle with budget deficits, we can expect to see more public assets being shopped for cash. Locally, Indianapolis is nearing the decision to sell its water and sewer utilities, raising $435 million for infrastructure investments. The city also entered a 50-year lease on its metered parking spaces that will generate $20 million upfront. In 2006, the state received a whopping $3.8 billion on a 75-year lease of the Indiana Toll Road when infrastructure values were at their peak. Prices for public assets today are not nearly as juicy (or irrational).
Elsewhere, the clock keeps ticking. Illinois is down to days to decide how to plug a $13 billion deficit and Pittsburgh cut a deal to direct parking tax revenue into its pensions just eight hours before the underfunded plan was to be taken over by the state of Pennsylvania.
On the plus side, the economy seems to be gathering some strength. If it can keep its momentum, stronger growth will eventually boost state revenue, particularly as employment rates increase. In the meantime, a combination of painful spending cuts and tax increases will and should be considered by legislative bodies across the country.•
__________
Skarbeck is managing partner of Indianapolis-based Aldebaran Capital LLC, a money management firm. His column appears every other week. Views expressed are his own. He can be reached at 818-7827 or [email protected]
Please enable JavaScript to view this content.