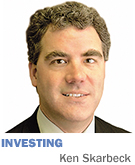 Many businesses hire consultants to help them tap an expertise they may be lacking. Consultants can draw on resources and provide solutions to business problems unrelated to the company's main business expertise.
Where problems can crop up is when the business or institution abdicates its decision-making responsibility to the consultants—when executives and boards of directors don't "own their decisions."
A recent example comes from the world of sports, where a University of Connecticut donor demanded the return of his financial donations because he wasn't included in the selection process for a new football coach. I was listening to ESPN's "Mike and Mike" radio show when they contacted Bob Knight for his comments on the matter.
Knight, aside from denouncing the input of donors in key school decisions, criticized schools that need to hire consulting firms to pick a new coach. He noted that consultants often are paid by potential coaching candidates to promote them for new job openings. He suggested schools should fire their athletic directors and presidents if they are not capable of hiring a coach.
In the investment industry, consulting arrangements are prevalent particularly within institutions like pension funds, endowments and foundations. Yet, drawing on Knight's comments, if an institution has a competent chief investment officer and board, the decision to hire a consultant is redundant and expensive. The CIO and the board, having the best interests of the institution in mind, ought to be able to either handle the investment decisions internally, or be qualified to analyze, select and monitor outside investment managers.
Unfortunately, there are numerous examples of mishap when the investment decision-making process is farmed out. Public pension funds in New York, California and New Mexico have been rocked by pay-to-play scandals involving "placement agents." Several investment consultants who ran "funds-of-funds" funneled their client's investments into the giant Bernie Madoff-led Ponzi scheme.
The current insider trading investigation into "expert networks" is discovering that some hedge funds were paying consulting firms for information that has been determined to be material non-public information.
Additionally, corporate boards routinely hire compensation consultants when this function falls directly under their duties to shareholders. In the end, shareholders not only foot the bill for the consultant, but also get stuck with expensive executive-pay arrangements.
Back to sports, Indiana University faithful can be confident that the recent football coach selection was handled with ownership of the decision. Athletic Director Fred Glass said back in November there would be no formal "search committee" to hire a new coach.
Glass continued: "While I look forward to soliciting and receiving input from a variety of diverse sources, I think it is important for people to know that selecting this coach will ultimately be my decision, particularly given some of the past confusion in that regard. The buck stops with me."
Consultants are needed to provide solutions on complex issues external to the company's main business, such as an insurance company hiring an info-tech consultant to design their computer systems. What makes less sense is when an athletic department hires a coaching consultant, or a staffed investing institution hires an investment consultant. The ultimate decision-maker in such instances is unclear.•
__________
Skarbeck is managing partner of Indianapolis-based Aldebaran Capital LLC, a money management firm. His column appears every other week. Views expressed are his own. He can be reached at 818-7827 or ken@aldebarancapital.com.
Please enable JavaScript to view this content.