Indiana's largest public and private companies saw revenue rebound to near-record levels last year after toughing out 2009—a stretch when the recession and its aftermath made any kind of improvement look miraculous.
But companies haven't followed up with a lot of hiring.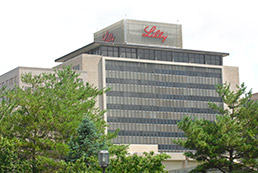 Eli Lilly and Co. was an example of adding both revenue and jobs. (IBJ file photo)
WellPoint Inc., Eli Lilly and Co. and Cummins Inc. added both revenue and jobs in 2010. So did HHGregg Inc., Steel Dynamics Inc. and Zimmer Holdings Inc.
But many others—including Simon Property Group Inc. and Do It Best Corp.—pumped up revenue with fewer workers.
Statewide, a weak employment recovery that started in the summer of 2009 and leveled off in early 2010 has left employment at 2.8 million jobs. That leaves the state more than 100,000 jobs short of the nearly 3 million that existed before the recession started in December 2007.
Experts say companies are waiting for the economy to improve before committing to more hiring.
"We're in limbo," said Kurt Rankin, an economist who follows Indiana for Pittsburgh-based PNC Bank, summarizing common sentiment.
Hiring or not, Indiana's biggest companies had a good year.
Total revenue of the 50 largest public companies increased to $150.3 billion from $143.2 billion in 2009. The record of $160 billion was set in 2008.
Thirty-seven of the public companies saw revenue rise, nine held steady, and four suffered declines.
Revenue for the 50 largest private companies increased to $38.0 billion from $36.4 billion. The record of $38.2 billion came in 2008.
Revenue rose for 29 of the private companies, held steady for three, and declined for 18. That was a big improvement from 2009, when only 18 generated more than the prior year.
Slow to add jobs
How much longer businesses can continue boosting sales without adding heavily to head count and making a significant dent in the state's 8.2-percent unemployment rate won't be known for a number of months, economists say.
That's because the national economy isn't growing fast enough to justify much additional hiring.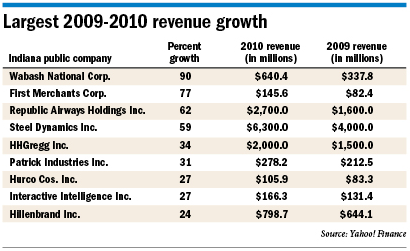 Companies are racking up more revenue without commensurate hiring because they've become so good at what they do. Efficiencies forced on the companies during the hard times have allowed for greater production of goods and services with skeleton crews.
Workers who will be called back to their old jobs have already returned, said Ball State University economist Michael Hicks. Most of the rest of the positions lost during the past three years aren't coming back because the tasks have become obsolete, he added.
However, it isn't as if expansion-minded companies have a palette of choices of potential employees. Some of the unemployed are still without jobs for a reason—outdated skills, poor work habits and other characteristics that make them unattractive.
Imagine a 62-year-old worker laid off from assembling recreational vehicles in Elkhart, Hicks said. The manufacturer has learned to do the work with fewer employees, so the worker's position has been eliminated. The employee had hoped to work another three years, to age 65, to receive better Social Security benefits, but he doesn't want to retrain to re-enter the work force with only a few years of potential to keep working.
So, with his wife's job keeping the household financially liquid, the worker will drain his unemployment benefits and switch to Social Security, albeit at lower levels of benefits.
"There are a lot of people essentially choosing early retirement," Hicks said.
Manufacturing payrolls have staged a minor recovery. The sector has added 26,000 jobs since bottoming at 426,000 in June 2009. But factories employed more than 500,000 into fall 2008—a level that may never be seen again.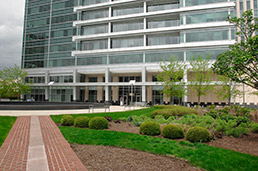 Simon Property Group, the Indianapolis-based shopping mall owner, managed to boost revenue 5 percent while reducing the number of employees. (IBJ file photo)
Future job growth will be dominated by new types of jobs in new, growing industries, Hicks said. Biosciences and certain business services, most of them in and around cities like Indianapolis, will become available as the economy improves.
How soon the economy will grow fast enough to persuade companies to hire significantly is a tough prediction, said Rankin, the PNC economist.
Consumers, whose spending generates more than two-thirds of all products and services, are still wary of living beyond their means, particularly at a time when housing values remain depressed.
Indianapolis' future is brighter than much of the rest of the state because it has a number of regional offices for major corporations that can draw easily from the national economy, Rankin said. Companies like FedEx and JPMorgan Chase will benefit from the national recovery even if other areas of Indiana do not.
Unemployment in the Indianapolis area, which stood at 8.1 percent in March, will hover near 8 percent through the rest of the year and contract to 7.7 percent by the end of 2012, Rankin projected.•
Please enable JavaScript to view this content.