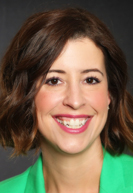 As president and CEO of the Indiana CPA Society, Courtney Kincaid spends a lot of time promoting the merits of an accounting career. "It's a great profession and it offers so much opportunity."
At the same time, Kincaid acknowledges that accounting has an image problem. It's often perceived as boring.
"Doctors and lawyers, there's whole [television] shows about them," she said. "We don't have a CPA hour-long drama on Thursdays."
Add in the pandemic's job-market disruptions and other factors, and the accounting industry says it's in the midst of a hiring squeeze, with more jobs available but fewer people to fill them.
Fewer students have been entering the accounting profession in recent years, and a salary gap between accounting and other financial professions means those accounting students might be lured to a different field.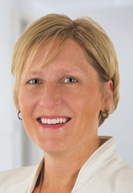 And the pandemic has caused mid-career accountants to seek a work-life balance—something that hasn't traditionally been a point of emphasis at accounting firms.
At the same time, accounting firms are busier than ever, with the Payroll Protection Program and other federal pandemic aid creating a number of tax and consulting opportunities for accountants over the past year and a half.
"I think [the accountant shortage is] just really the coming together of a lot of things," Kincaid said.
Julie Wood, the Denver-based chief people officer at accounting firm Crowe LLP, said her firm has seen increased competition for talent over the past several months. "While we are experiencing success in filling these roles, we continue to see an increase in demand," Wood told IBJ via email.
Part of the problem, she said, is that some students deferred their college plans because of the pandemic. Others, she said, have shifted from accounting to another academic major.
Crowe—established in South Bend in 1942—has more than 4,400 employees at offices around the world, including more than 420 at two Indianapolis offices.
Carmel-based accounting firm Dauby O'Conner and Zaleski LLC keeps close tabs on college accounting enrollments. The firm, which has 220 employees, including a 12-person office in Austin, Texas, prefers to do most of its hiring through its college internship program, with the hope that those graduates will stay and develop their careers at the firm.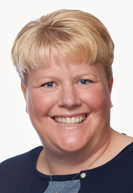 The firm typically hires 55 interns a year, mostly for the spring semester. Managing partner Heather Perry said the firm will be pretty close to hiring a full roster of interns for its next season, but it is already anticipating it might have trouble hitting those numbers in the future.
"There's just not as many people going into the accounting major in school," Perry said.
Students might be turned off by the long hours accountants put in during the busy tax season, she said. And starting salaries could be higher, she added, citing an average starting salary in this market of $52,000 to $60,000.
Rebecca Cook, executive director of undergraduate career services at Indiana University's Kelley School of Business, said the gap between starting accounting salaries and those for other financial positions has widened recently, which is dampening students' interest in accounting careers.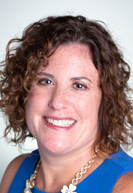 For example, over the past year or so, a lot of people left the investment banking industry, Cook said. In response, investment banks have dramatically raised their average starting salaries. The starting salary for finance, a field that includes both investment banking and real estate, went from $67,600 last year to closer to $80,000 or $90,000 today, she said.
Fields like consulting and tech have also raised their salary levels in recent years, Cook added.
She also cited accounting's staid image as a detriment. Data analytics and financial technology are creating a lot of new types of jobs at accounting firms, she said, but the industry hasn't always done a good job conveying that to the students it hopes to attract.
"While it can be a very exciting and interesting career, I don't think it's done a very good job selling itself," Cook said.
In an effort to boost student interest in accounting, Kincaid said, the Indiana CPA Society has recently started targeting younger students.
In addition to its efforts with college students, the organization established during the 2019-2020 school year a new outreach to high school students. Last year, Kincaid said, society members held virtual meetings with 1,500 students from high schools around the state to generate interest in accounting careers. The organization also plans to launch a free membership program for high school students this year.
Tim Cook, president and CEO of Indianapolis-based Katz Sapper and Miller, said his firm is trying to create an appealing internal culture to attract new hires.
He said competition for CPAs is at a fever pitch, describing the current situation as "a feeding frenzy, almost."
KSM is in growth mode, he said, but in hiring it's competing with other local firms that might have downsized in the early days of the pandemic and are now trying to rebuild their numbers.
"At some point, money is not going to make the decision for this pool. … They're going to be looking beyond that," Tim Cook said. "People are rethinking what work/life balance means to them."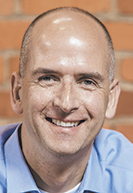 That applies also to current employees.
In public accounting, Cook said, it's inevitable that CPAs will have to work upward of 60 hours a week to meet tax deadlines. But the company has started to offer perks to make up for those crunch times.
Last year, KSM launched a concept it calls "unplug days." On designated days, everyone is given the day off and the expectation is that no one will do any work—not even checking emails or texts. To date, the company has offered about five such days per year.
The company has also made it clear that it expects its employees to use up their vacation days. As part of each employee's annual review, employees are asked to demonstrate that they are using all their allotted personal days.
KSM, which shifted to remote work when the pandemic began, has allowed employees to continue working remotely if they choose. As of earlier this month, most employees are still working remotely at least part of the week.
At Crowe, the firm replaced its time-off policy with one that allows employees to take time off when they need it, rather than being limited to a set number of days off based on job tenure.
"We believe flexibility is the new currency," Wood wrote.
Kincaid said she's also aware of firms that are offering shorter work weeks during slower periods or offering more opportunities for so-called gig work—accountants who work seasonally to help out during tax times.
Kincaid is optimistic that the changes firms are making, particularly with work/life balance, will outlast the pandemic. "It shined a light on some areas that [accounting firms] have really been working to address."•
Please enable JavaScript to view this content.