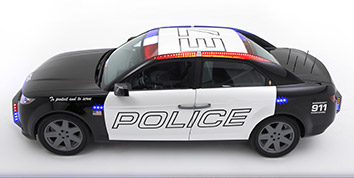 Most of Indiana's congressional delegation is supporting an Indiana company's request for a federal loan they say would help create perhaps 1,500 jobs building high-tech police vehicles.
Sen. Richard Lugar and the state's nine House members said Monday they sent a letter to U.S. Energy Secretary Steven Chu seeking to speed approval of a $310 million loan for the Carbon Motors Corp.
Carbon Motors has been seeking federal aid to help construct energy-efficient law enforcement cars. The company plans to build the cars in former auto parts factory in the eastern Indiana city of Connersville.
Company executives say they are confident the federal loan request will be approved.
Sen. Dan Coats didn't sign the letter.
 
Please enable JavaScript to view this content.