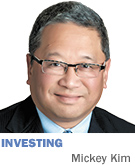 There is no sugarcoating the U.S. stock market's dismal performance in the third quarter of 2011.
The S&P 500 lost 13.9 percent of its value during the quarter, and 8.7 percent for the year-to-date. We were clearly overly optimistic that the still-solid fundamentals of our portfolio companies would be able to withstand the tsunami of panic selling. Domestic mutual funds suffered net redemptions of $67 billion in the third quarter, and some of the recent selling pressure likely is due to mutual funds and hedge funds raising cash to satisfy these redemptions.
Sentiment has been crushed. Some investors have lost faith, thrown in the towel, and abandoned the stock market.
We are aware of the risk that, with their confidence badly bruised, economic weakness could become a self-fulfilling prophecy. In addition, it can be difficult to escape a negative feedback loop. Still, we think the seeds of the next market recovery are being sown. Expectations are low and there is a lot of future bad news reflected in today's prices. If things turn out to be not quite so dire, it will be an upside surprise and stocks should move higher.
The third quarter also saw a meaningful divergence in performance between stocks characterized as "large-cap" versus "small-cap" and "growth" versus "value." In general, those characterized as "large-cap" and "growth" stocks outperformed.
It is perfectly understandable that investors focus almost exclusively on performance (outcome), while ignoring how that performance was generated (process). After all, at the end of the day you can spend performance, but you can't spend process. However, we believe a sound investment process is an important foundation for generating outstanding, long-term investment outcomes.
Over the short term, a good outcome does not imply a good process and a bad outcome does not imply a bad process. Investing is a long-term, probabilistic endeavor and the best long-term performers all emphasize process over outcome.
As investment advisers, we perform intensive, fundamental research to uncover good companies with stocks selling at a significant discount to intrinsic value. Using a baseball analogy, we try to hit singles and doubles and let the "miracle of compound interest" put runs up on the scoreboard.
If we are correct in our estimates and assumptions, stocks in our portfolio have the best risk/reward they have had in a long time. This doesn't guarantee they still can't get cheaper yet, but we believe the probabilities are in our favor.
We have been disappointed by what we see as a massive disconnect between the mostly solid operating performance of companies in our portfolio and plummeting stock prices. Warren Buffett also sees the inconsistency. In a recent interview, he said most of the 70-plus businesses owned by Berkshire-Hathaway are doing "very well." Further, he thinks it's "very, very unlikely we'll go back into a recession."
In fact, Buffett recently announced Berkshire-Hathaway bought $4 billion of stock in the third quarter (about as much as it bought in the first half of 2011) and would repurchase its own stock for the first time in four decades. Talking about the repurchase, Buffett said, "I want to warn people who are selling to me that I believe I am buying their dollar bills for 90 cents." As an investor, Buffett is without peer and you generally don't want to be on the other side of the trade.
Expect extreme volatility to remain a fact of life for the foreseeable future. In this time of turmoil and high anxiety, it's more important than ever to stay disciplined to your plan, stick with your process, and keep your eye on the prize of long-term performance.•
__________
Kim is chief operating officer and chief compliance officer at Kirr Marbach & Co. LLC, an investment adviser based in Columbus, Ind. He can be reached at (812) 376-9444 or mickey@kirrmar.com.
Please enable JavaScript to view this content.