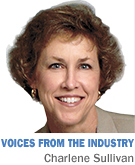 When President Obama announced in 2009 his plan to reboot the country's financial regulatory system, an important component was the Consumer Financial Protection Bureau.

The agency is designed to regulate credit-card companies, mortgage brokers and other retail financial-services providers to protect consumers from predatory practices. But that effort won't come without risk.

CFPB, open for business under the direction of Richard Cordray, has enforcement power and all functions and personnel relating to consumer financial protection that had been controlled by the Federal Reserve, Office of the Comptroller of Currency, Federal Deposit Insurance Corp., National Credit Union Administration, Housing and Urban Development, and Federal Trade Commission.

CFPB will implement and enforce laws ensuring that markets for consumer financial products and services are fair, transparent and competitive.

It is said to have the widest reach into the U.S. economy of any Washington agency. And with an operating budget not subject to the appropriations process, it is insulated from congressional control.

The way the CFPB implements its authority will have a significant impact on the pace of economic growth.

In December 2011—consumer debt, including credit cards and student loans—was $2.4 trillion. Mortgage debt was $9.8 trillion. That totaled about 81 percent of the $15 trillion gross domestic product.

About 70 percent of GDP growth is linked to growth in consumer spending, which in turn is driven by income growth and the availability of household credit.

A primary reason for CFPB is the backlash associated with the bursting of the real estate bubble.

A significant percentage of GDP growth before the economic collapse in 2008 was associated with the easy availability of mortgage credit and soaring residential real estate market. Home equity was liquidated to fuel consumer spending. The ratio of total household indebtedness to disposable personal income rose 30 percentage points in the eight years preceding 2008, then fell 15 percentage points from the peak, McKinsey Institute reports.

The McKinsey report indicated that about 66 percent of the $600 billion decline in debt since the economic downturn was associated with default on mortgage debt, with another $250 billion in foreclosure.

CFPB is expected to restore an era when availability of credit to households was restricted by regulations limiting rates and terms. Usury laws established at the state level created a patchwork pattern of credit use across the United States before 1980. But with the advent of credit cards and national banks, a sweeping democratization of credit increased availability and added new products.

This led to credit terms that enabled lenders to take more risk. And the number and types of credit contracts and terms increased exponentially. Credit card issuers, payday lenders, rent-to-own vendors, variable-rate credit cards and secured cards are just a short list of the different contracts consumers choose from.

Terms on revolving credit contracts also increased in their diversity. Add-on fees with cash advances, late-payment fees and over-limit fees were some of the variables consumers had to learn. Interest rates that changed to reflect the payment behavior of borrowers became more common.

The good news was that credit was easier for everyone to find, sparking economic growth. The bad news was that some consumers were paying more for credit than was perceived as fair.

It is well-known in household credit markets that consumers are more sensitive to the size of the monthly payment than the annual percentage rate. Further, consumers will stay with a lender who has given them credit rather than shop for the lowest-cost credit.

Some consumers place such a high value on having access to credit in the future that they may use high-cost alternatives such as payday lenders to protect their unused line on an existing credit card account. This is especially true for low-income consumers who may have a highly uncertain income stream and less access to new credit.

Into this huge and highly complex world of household credit comes the CFPB with a mandate to protect borrowers.

But the move is not without risk. The availability of innovative credit products may be dramatically suppressed in the march toward consumer protection.

And there is a serious threat to the economy. Its ability to generate enough momentum to push down the unemployment rate and return workers to the job market now is hitched to a regulatory structure trying to protect credit-seeking consumers from lenders.•

__________

Sullivan is associate dean of undergraduate programs and a finance professor at Purdue University. Views expressed here are the writer's.