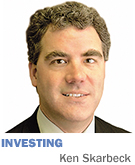 Investors who hold individual securities for any length of time may occasionally receive a legal notice for a class-action lawsuit filed against a company they have owned, particularly if the firm is involved in a merger or acquisition.
These notices typically come in the form of a legal document that is not only difficult to understand, but also may be confusing as to what action, if any, shareholders need to take and whether they are due compensation.
Merger-and-acquisition lawsuits are the fastest-growing type of securities litigation. In 2011, data from Stanford University showed that 96 percent of mergers worth more than $500 million attracted lawsuits, up from 39 percent in 2005.
Shortly after a merger is announced, it is common to see a flurry of news releases announcing legal action. A "named plaintiff" is found to represent the class of shareholders. It doesn't cost the plaintiffs anything to file these lawsuits, as the law firms take these cases on a contingent-fee basis.
The filing of merger lawsuits is so predictable that many acquiring companies factor in class-action legal costs as a form of "transaction tax" to get their deals done.
Few of these lawsuits involve a breach of fiduciary duty. Often the "damages"—other than the legal fees sought—consist of disclosures that were missing from the original merger filings. The defendant company settles the suit by making additional disclosures in a regulatory filing, and the court decides what are reasonable legal fees for the work done by the class-action attorneys. Shareholders rarely see any payment from these lawsuits.
Cornerstone Research found that, in 2011 and 2010, law firms collected an average of $1.2 million per lawsuit; almost half of settlements are less than $500,000.
Our firm recently received a "Proposed Settlement of Class Action" notice when our holding in Constellation Energy was acquired by Exelon. The settlement required both companies to include "Supplemental Disclosures" in their Definitive Joint Proxy Statement filed with the Securities and Exchange Commission. The attorneys were awarded $550,000 for their efforts. Shareholders got zip.
Lawyers argue these suits serve as a deterrent to prevent violations of fiduciary duty. Their lawsuits may accuse companies of failing to bargain in good faith, neglecting to disclose conflicts of interest, or failing to achieve the highest price for shareholders of the selling firm.
And occasionally there is a significant financial settlement for shareholders. Last year, in a case involving conflicts of interest in the sale of Del Monte Foods to Kohlberg Kravis Roberts & Co., the plaintiffs were awarded $89 million—$22 million of which went to the attorneys.
Recently, the Delaware Chancery Court threatened to slash fees on "cut and paste" lawsuits that use boilerplate language immediately after a merger is announced. Remarking on the frequency of disclosure-only settlements, Chancery Judge Leo Stine sarcastically quipped that shareholders "seem to be hungry readers" who crave more information about a deal and then settle when they get it.
Others argue that, when nearly every merger or acquisition is challenged in court, the deterrent value of the litigation disappears. As Columbia University law professor John Coffee puts it, "If you pay the class counsel a fee in any case, it's like putting a saucer of milk for a kitten at your back door. Overnight, you'll have 20 cats."•
__________
Skarbeck is managing partner of Indianapolis-based Aldebaran Capital LLC, a money management firm. His column appears every other week. Views expressed are his own. He can be reached at 818-7827 or ken@aldebaran.com.
Please enable JavaScript to view this content.