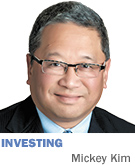 With election rhetoric reaching a fever pitch, investors are curious about what an Obama re-election or Romney win will mean for the stock market. Several studies have examined the impact of presidential elections on stocks and vice versa.

The conclusions might surprise you.

Republican administrations are generally viewed as pro-business. Democratic administrations, particularly the current one, are usually cast as the opposite. So conventional wisdom suggests an Obama re-election will be negative for stocks and a Romney win positive.

The Leuthold Group examined the price performance of the S&P 500 in 24 presidential terms going back to 1928. It found the median gain during Democratic administrations was 27.5 percent versus 27.3 percent for Republicans.

The individual results were interesting: The top five were Franklin D. Roosevelt's first term, when the S&P gained 162.0 percent; Bill Clinton's first term, 79.2 percent; Barack Obama (through Oct. 22), 78.1 percent; Clinton's second term, 72.9 percent; and Dwight Eisenhower's first term, 69.9 percent.

The bottom five were Herbert Hoover, when the S&P lost 73.3 percent; Roosevelt's second term, -41.3 percent; Richard Nixon's abbreviated second term, -31.6 percent; George W. Bush's second term, -31.5 percent; and his first term, -12.5 percent.

While the Leuthold study indicated the presidential winner is a poor predictor of stock market performance, a report published by Sam Stovall, S&P's chief equity strategist, suggests stock market performance is an excellent predictor of the presidential winner.

In 28 presidential elections since 1900, Republicans won 15 times and Democrats 13 times. The party changed 11 times.

Stovall's study showed if the S&P 500 rose in the three-month period from July 31 through Oct. 31 of the election year, the incumbent was re-elected 80 percent of the time. On average, when this indicator pointed to re-election, the S&P 500 rose each of the three months and recorded a three-month gain of 6.1 percent.

This indicator was even better at forecasting an incumbent's loss. When the S&P 500 declined in price from July 31 through Oct. 31, the incumbent party was replaced 88 percent of the time. During these periods, on average the S&P 500 declined in each of the three months and recorded a three-month sell-off of 5.1 percent.

So what should we expect next month? The S&P was up 2.0 percent in August, up 2.4 percent in September, and down 0.5 percent through Oct. 22. All told, it is up 4.0 percent since July 31, 2012.

Investors should keep in mind some important caveats: First, no predictor is foolproof. Second, the impact of the president on the economy and financial markets is overstated. (Congress, the Federal Reserve and global events also are important.) Third, an occurrence of good or bad market performance doesn't mean the president caused it. And finally, the time period examined matters—a lot.

Conventional wisdom, particularly when it comes to investments, is often not supported by the facts. So go ahead and vote for whichever candidate you think will do a better job. Don't spend time worrying whether the outcome will be good or bad for the stock market. History tells us there's no way to tell.•

__________

Kim is the chief operating officer and chief compliance officer for Kirr Marbach & Co. LLC, an investment adviser based in Columbus, Ind. He can be reached at (812) 376-9444 or mickey@kirrmar.com.