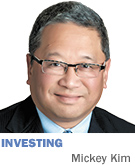 It seems as though summer just started, but students from grade school through college soon will be back in the classroom. Most students have at least one subject that doesn't come easily. Unfortunately, like me, most parents are ill-equipped to assist.

Wouldn't it be great if there were an online platform offering an easy and engaging way to sharpen skills and improve knowledge so your student can hit the ground running when school starts?

Khan Academy fits the bill. Best of all, the academy's material and resources are free at www.khanacademy.org.

Salman "Sal" Khan didn't start out to be an educational revolutionary. Khan was born and raised in New Orleans by immigrant parents. He earned three degrees from MIT (bachelor's in math and bachelor's/master's in computer science) and an MBA from Harvard. Like many of his business school classmates, he went on to seek his fortune in the hedge fund world.

Fate intervened in 2004, when his cousin back in New Orleans did poorly on a math placement exam after sixth grade. Khan had no experience as a teacher, but agreed to tutor Nadia from Boston. He decided to experiment/improvise by using inexpensive pen tablets and Yahoo Doodle, so they could see each other's scrawls on their computers as they talked on the phone.

The tutoring sessions clicked. Khan soon was tutoring Nadia's brothers and other family members. As word spread, the logistics of scheduling live tutoring sessions became unwieldy. Just when it seemed he had exceeded the maximum number of students he could effectively work with, a friend suggested he post the lessons on YouTube.

Khan thought YouTube was a medium used by people for posting videos of their cat, but now students could view the lessons at their convenience. In addition, the lessons would remain available to view as many times as needed.

Khan decided early on the videos would be "low frill"—just Khan's voice accompanied by a black electronic chalkboard he would scrawl on during the lesson. Each covers a single concept and lasts 10 minutes.

Khan wrote a book "The One World School House—Education Reimagined." He said, "Tutoring is intimate. I wanted students to feel like they were sitting next to me at the kitchen table, elbow to elbow."

Today, Khan Academy is 40 tech wizards whose shared, lofty goal is "changing education for the better by providing a free world-class education for anyone anywhere." The academy educates more than 6 million unique students per month. Students have performed half a billion exercises, which can be broken down and explained with a click.

There are more than 4,200 videos posted on the site (more than 3,000 posted by Khan himself), "covering everything from basic arithmetic to advanced calculus, from physics to finance to biology, from chemistry to the French Revolution."

The online education industry is growing exponentially. Khan's theories on learning and teaching are both thought-provoking and controversial. Bill Gates is one of Khan's biggest fans and funders.

I don't know if Sal Khan will revolutionize education, but it's refreshing to see some of our best and brightest devoting their efforts to help others learn, rather than trying for the next Silicon Valley IPO jackpot. Invest 10 minutes watching one of his videos. Your student might benefit greatly and it won't cost you a dime.•

__________

Kim is the chief operating officer and chief compliance officer for Kirr Marbach & Co. LLC, an investment adviser based in Columbus, Ind. He can be reached at (812) 376-9444 or mickey@kirrmar.com.