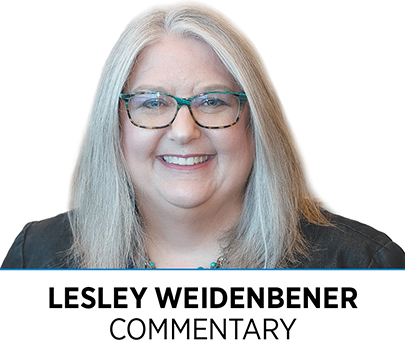 It's probably important to start this column by acknowledging that I'm a shopper—and not just a grocery shopper or a holiday shopper. I'm the person Pete the Planner sometimes writes about who needs to deduct money for savings, retirement and investments before the paycheck hits my checking account because I'm likely to make a stop at T.J.Maxx at any time.
But I also don't like to spend a lot of money on one purchase. I'm cheap when it comes to big items. I buy practical cars used. We still live in the small, inexpensive house I bought 23 years ago (you can do that when you don't have kids). And nearly all of my work clothes and blazers are from secondhand stores or Poshmark, an online marketplace for "pre-loved" merchandise.
I say all of that to establish my credentials for writing about shopping—and in this case, shopping local. It has been especially important over the past two years, but of course, it's always good to support the places that give personality to our neighborhoods and communities.
I don't always shop locally owned retailers (hence, the reference to T.J.Maxx). But when I'm looking for something special, there's no better option than to hit the pavement rather than the internet.
So for fun, I thought I'd give a shout-out to some of my favorite local haunts, most of which are fairly close to my house on the near-south side.
Onatah General: Onatah just moved to 1058 Virginia Ave. in Fountain Square and is packed with plants, cards, candles, art prints, travel accessories and more. One thing that makes it special is a "refill bar," where you can buy a glass container and fill it with cleaner, shampoo, hand soap, dish detergent and more. You bring the container back when you're out and refill—no plastic waste.
Howl & Hide: This leather-goods store (everything is made in the shop!) just moved into a new space a couple of doors down from Onatah at 1046 Virginia Ave. Beautiful bags, portfolios, backpacks and wallets (my husband LOVES his wallet from Howl & Hide) are among the high-quality products in this fun store.
Crimson Tate Modern Quilter: I am not a quilter and I barely sew—but when I do, I pick up fabric at this fabulous shop at 845 Massachusetts Ave. I've turned vibrant prints from Crimson Tate into bags, face masks and tiny upholstered furniture for my nieces' dollhouse.
Shine Design Home: I visited this Fishers décor shop for the first time when I was in Hamilton County for work—and I liked it so much I don't mind making the drive up to see what's new. Unusual pottery, baskets, and unique furnishings and art make this spot at 8594 E. 116th St. a fun stop.
RG Décor: This furniture and home décor store at 4341 W. 96th St. is one of those places where you want to take home one of everything, from sofas and tables to rugs, art and vases. It's also my go-to place for housewarming gifts.
Mission 27: Run by the Society of St. Vincent de Paul, Mission 27 has two locations—132 Leota St. and 1618 Shelby St. Yes, it's a thrift store. But I've been surprised at how often I find something I just have to have.
Decorate: I visited this little décor shop at 708 Massachusetts Ave. for the first time while Christmas shopping last year and snapped up several gifts, including jewelry and pottery. You can bet I'll be back this season.
There are many more, but that's all I can squeeze in here. Have a great holiday shopping season and try to buy something local.•
__________
Weidenbener is editor of IBJ. Email her at lweidenbener@ibj.com.
Please enable JavaScript to view this content.