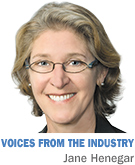 The American Civil Liberties Union of Indiana believes in the power of the First Amendment to give the powerless a voice. Our constitutional right to free expression allows us to confront our greatest challenges, including poverty and homelessness.
Popular messages clothed in attractive packages, such as high school students hawking carwash fundraisers or firemen filling their boots for a local charity, don't seem to raise the same objections as the homeless person selling newspapers or shaking a cup for a buck.
The ACLU of Indiana is opposed to Mayor Greg Ballard's proposal for a blanket prohibition of the right of individuals, regardless of who they are, to solicit their fellow Americans. We welcome the tabling of the proposal by the City-County Council to continue to work to improve the draft ordinance.
The First Amendment is central to our democracy, and the U.S. Supreme Court has repeatedly found that solicitations for contributions on public property deserve First Amendment protections.
While the city of Indianapolis may—and already does—place reasonable restrictions on how one person may approach another for money, the city may not restrict speech altogether or because of its content.
The current restrictions on panhandling in Indianapolis address safety and other concerns. Those restrictions are intended to protect both those who are asking for money and those who are being asked.
In public areas, such as the sidewalks downtown, First Amendment rights are at their greatest.
The government may prevent expressive activity only on the basis of regulations that are imposed independent of the content of a speaker's message. Regulations must also be narrowly tailored to serve a significant government interest. Finally, the regulations must leave open ample alternative channels for speakers to communicate their messages.
By this clear-cut and well-worn constitutional measure, a blanket restriction on soliciting downtown appears unconstitutional.
Part of the defense of an absolute ban has relied on the argument that not all panhandlers on Indianapolis streets are homeless. The nature and severity of their economic situation might affect whether you or I consent to give them money. But it is unlikely to have much relevance to the legal question of whether the ban is unconstitutionally overbroad.
I will be the first to admit that panhandling makes me and many others uncomfortable.
We may feel harassed or annoyed. We may resent the distraction as we hurry to our next meeting or walk leisurely to our favorite restaurant. Or, we may be unsettled by the reminder that, despite our unique and prosperous combination of capitalism and democracy, we still have profound disparities between rich and poor; or, that, despite our charitable nature as a people, we might not be doing all we can to help one another.
No other democracy has embraced free speech as enthusiastically as the United States of America. We have been willing to suffer the costs in order to reap the benefits from different views and different perspectives. That is the power and purpose behind the Free Speech clause of the First Amendment.
Our openness at times makes our streets and airwaves cacophonous.
We should not sanitize the streets of Indianapolis beyond recognition. Our streets should look and sound like America.•
__________
Henegar is executive director of the American Civil Liberties Union of Indiana. Views expressed here are the writer's.
Please enable JavaScript to view this content.