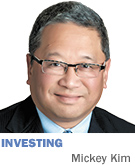 At some point, you're likely to face a competitor with vastly superior size, strength and resources. You're the underdog, but if you're willing to wage an unconventional battle, outwork your opponent and don't fear social disapproval, victory can be yours.

This is the message of Malcolm Gladwell's "David and Goliath: Underdogs, Misfits, and the Art of Battling Giants," which presents thought-provoking stories challenging how we view the world.

I encountered my favorite story (and genesis for the book) in 2009, in an article Gladwell wrote for The New Yorker, "How David Beats Goliath: When underdogs break the rules."

Vivek Ranadivè arrived in the United States from Mumbai at the age of 17 with $50 in his pocket and a burning desire to study at MIT. He grew up with cricket and soccer, and was completely unfamiliar with basketball.

Ranadivè was baffled watching his first game. Team A would score and then immediately fall back to defend its basket. Team B would inbound and dribble the ball up the court, where Team A was awaiting its arrival. Team B would score and the sequence would reverse. Rather than defend the entire length of the court, both teams seemed content to concede all but the last 25 feet.

Ranadivè thought this style of play had the effect of widening the gap between strong and weak teams. If the stronger team was allowed to advance the ball and start its offense unimpeded, the superior skill of its players would almost assure success. Why, then, would the weaker team play by the "rules," favoring the stronger team?

This rhetorical question would become reality years later when Ranadivè agreed to coach his 12-year-old daughter's National Junior Basketball squad, which had two experienced players and a bunch of other girls with minimal skills, but the willingness to run themselves ragged. He decided right away that his team would use a full-court press from the opening tip to the final buzzer.

Teams have five seconds to inbound the ball, then 10 seconds to advance the ball past half court. The Redwood City team used both deadlines to disrupt and frustrate their stronger opponents. They challenged every inbounds pass and trapped every ball handler.

It was ugly, non-conventional basketball that upset the status quo, but the result was turnovers, wins and an improbable trip to Nationals.

Gladwell explains why more teams don't press: "The full-court press is legs, not arms. It supplants ability with effort. We tell ourselves that skill is the precious resource and effort is the commodity. It's the other way around. Effort can trump ability because relentless effort is, in fact, something rarer than the ability to engage in some finely tuned act of motor coordination."

As Gladwell said in an interview with Issie Lapowsky, "This book is fundamentally about the weapons of the spirit. It's about how the things that are in your heart or your soul or your imagination are every bit the equal of the material advantages you have been given. What you have are your ideas, your motivation, your perseverance, your excitement, your faith."

The underdog from Mumbai went on to start software powerhouse TIBCO and develop a lifelong basketball jones. Last May, he led a group purchasing the Sacramento Kings from my friend, George Maloof, and his family for an NBA record $535 million.•

__________

Kim is the chief operating officer and chief compliance officer for Kirr Marbach & Co. LLC, an investment adviser based in Columbus, Ind. He can be reached at (812) 376-9444 or mickey@kirrmar.com.