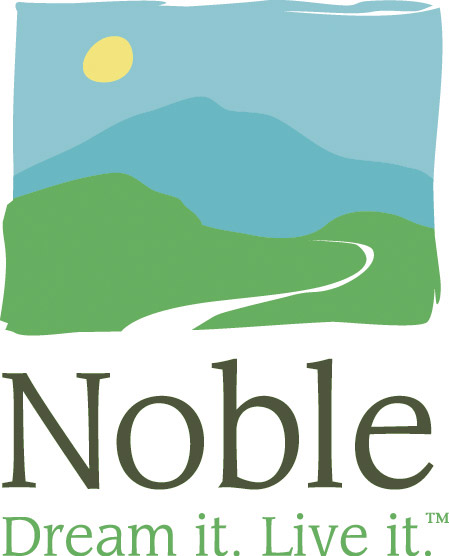 Noble of Indiana launched a rebranding initiative this month, signaling a renewed emphasis on the not-for-profit's mission to support individuals with developmental disabilities.
Founded in 1953 by parents of children with disabilities, the Indianapolis organization provides a range of services for nearly 1,600 clients of all ages each year. But community awareness has waned even as offerings have increased, Executive Director Julia Huffman said.
The new logo features a winding path heading off into the horizon of a simple landscape with an inspirational tag line: Dream it. Live it. Huffman said it reflects the personalized journey Noble clients are on as they seek to lead meaningful lives.
"Each person has dreams that are individual and unique to them," she said.
About half the agency's work these days falls under the category of employment services. Behavioral therapists and job coaches work with clients at Noble's facilities—including a so-called sheltered workshop on Indianapolis' west side—and in community-based job settings.
Huffman said Noble plans to individualize the services even more.
Pre-vocational activities likely will be moved out of the Tibbs Avenue facility (where workers handle packaging and assembly jobs) and into the community at large, for example, to accommodate clients interested in other occupations.
Please enable JavaScript to view this content.