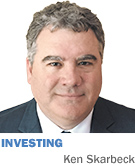 Mamas, do let you babies grow up to be directors. As another annual report season arrives, the compensation tables in proxy statements clearly show that it pays to be a director of a public company.
The median director retainer at public companies was $168,270 in 2012, according to Equilar, a firm that compiles compensation data. Narrowing the field to S&P 500 companies, median director pay rose to $220,000.
A director of a public company is a fiduciary under the law of most states and must discharge two primary fiduciary duties: the duty of care and the duty of loyalty.
The duty of care requires that a director act in good faith. Courts rely on "the business judgment rule," which says if directors acted in good faith, as a reasonable person would have acted, they are not liable for poor results and are shielded from litigation.
The duty of loyalty requires that a director put the company's interest ahead of the interest of other entities—including his own. A director must make independent decisions and avoid self-dealing.
Compensation consultant Korn/Ferry International estimates that directors work on company business 250 to 300 hours a year. Boards usually hold several meetings a year (maybe seven to 12), with a number of those being phone conferences.
And while gender and diversity mandates have diluted the "old boys' club" that used to dominate corporate boards, it still helps to know the CEO and have some ties to a company to be invited onto the board. Also, 21 percent of directors sit on more than one board, with 300 directors serving on four-plus boards, according to the governance firm Corporate Library.
Directors naturally insist that since their responsibilities are considerable, they are worth their pay. They argue that, in addition to business risks, they are exposed to reputational risk from activist shareholders.
However, directors are well protected from liability for business dealings other than fraud, via indemnification and directors-and-officers insurance policies. It is noteworthy that shareholders bore the brunt of monetary damage during the credit crisis, while few directors suffered any legal consequences from misdeeds.
Critics argue director pay is lavish for work that amounts to being subservient to the wishes of executive management. They wonder why any director would challenge a CEO's flawed business plan, or seek to rein in executive compensation and risk losing his directorship. It is notable that a compensation committee made up of a few directors typically sets and oversees the firm's executive compensation plan—including their own director pay.
To become a director, a network of contacts and an impressive resume helps. Community service, business credentials, and, of course, a relationship with the CEO never hurts. Becoming an expert in the field of corporate governance would be a plus. On the other hand, you could become an activist investor and wage a proxy fight to win board seats.
In our work, we have encountered very capable directors and some that were incompetent. In particular, we admire the rare director who accumulates company stock with his own funds (not via stock option grants), and boards that show restraint in compensation policies and that are candid communicators with shareholders.•
__________
Skarbeck is managing partner of Indianapolis-based Aldebaran Capital LLC, a money-management firm. His column appears every other week. Views expressed are his own. He can be reached at 818-7827 or ken@aldebarancapital.com.
Please enable JavaScript to view this content.