Two of downtown's largest office buildings soon could have new asset managers following a shakeup at the publicly traded real estate investment trust that owns them.
The 1.1-million-square-foot Chase Tower and 649,500-square-foot PNC Center are both owned by suburban Boston-based CommonWealth REIT, which was the target of an investor campaign that led to the ouster of its board in March.
CommonWealth shareholders now are set May 23 to elect a new board led by billionaire investor Sam Zell of Zell's Equity Group Investments.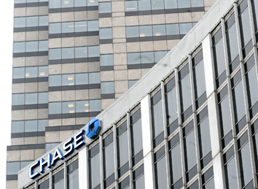 The 1.1-million-square-foot Chase Tower could have a new asset manager as Class A office buildings struggle with vacancies. (IBJ Photo)
Chicago-based Equity Group Investments would replace REIT Management & Research LLC, or RMR, as asset manager of Chase Tower and PNC Center. RMR is owned outright by CommonWealth President Adam Portnoy and his father, Barry, a company founder—a connection that shareholder activists argued led the Portnoys to favor that business over the interests of CommonWealth.
Asset managers play an important role in building ownership, working with property managers and leasing agents to ensure the property performs well. If Zell's Equity Group Investments assumes those duties, it would represent a strange twist for the 48-story Chase Tower, the state's largest office building, which Equity Group Investments once owned.
"[CommonWealth] does not have a board of trustees at this point and the company expects that a board will be in place following the May 23rd vote," CommonWealth said in a written statement to IBJ. "Ongoing management of these properties will be determined by the new board."
Downtown office brokers would welcome the change in management, said one who declined to be named because he interacts with current management.
"RMR did not have a good reputation in any market they're in as being broker-friendly," he said. "It was essentially a my-way-or-the-highway mentality."
Asset managers play an important role in building ownership, working with property managers and leasing agents to ensure the property performs well.
The change to Equity Group Investments would come at a critical time for Chase Tower, whose 91-percent occupancy rate could take a hit from more vacancies.
Merrill Lynch is giving up a floor and a half, or 26,000 square feet, when it consolidates local operations in January by moving the downtown office to Parkwood Crossing on the north side.
ProLiance Energy has yet to sublease the 18,500 square feet it occupied iin the building. The company vacated the space after selling to Dallas-based Energy Transfer Partners in June.
And, most significant, when banking giant Chase recently extended its lease from 2020 to 2025, it negotiated the right to vacate and sublease floors 11 through 14, local brokers say.
The local office of Chicago-based Jones Lang LaSalle leases Chase Tower.
What's occurring at Chase Tower is a microcosm of the overall downtown office market, particularly in the traditional towers.
The vacancy rate among downtown's priciest office digs, or Class A space, stood at 21.4 percent at the end of last year, more than a percentage point higher than downtown's overall office vacancy rate of 20.3 percent, according to Cassidy Turley statistics.
CommonWealth REIT has owned Chase Tower about two years. The company paid $201 million in July 2012 to buy it from Boston-based Beacon Capital Partners.
In March, shareholders voted to oust Commonwealth's board, including the Portnoys, on grounds their ownership of RMR led to conflicts of interest and underperformance, according to Bloomberg News.
Bloomberg reported that the shareholder group had argued that the Portnoys were more concerned about collecting fees for the management firm than operating CommonWealth, which pays fees to RMR.
As of December 2012, CommonWealth owned 440 properties totaling 71.9 million square feet, representing a $7.8 billion investment, according to its latest annual report.
 
Please enable JavaScript to view this content.