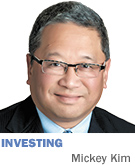 Instead of assembling a pretend roster for your fantasy football league, how would you like to actually own a piece of Andrew Luck or your favorite player?
Sports are big business, so it's not surprising financial wizards continue to develop products to feed our appetite.
In finance, "stock" or "equity" represents ownership of a company and its current and future assets and income. By contrast, "bond" or "debt" refers to a contract between a borrower and lender specifying how much and when interest payments will be made and when the principal amount will be repaid. Since the cash flows are contractually set, bonds are also known as "fixed-income" investments.
One new product diehard NFL fans can buy is an ownership stake in the future earnings of their favorite football player, as long as he's tight end Vernon Davis of the San Francisco 49ers, quarterback E.J. Manuel of the Buffalo Bills or wide receiver Mohamed Sanu of the Cincinnati Bengals (soon).
Before you get excited, these aren't stocks in the traditional sense of ownership, but "tracking stocks" meant to reflect the economic performance and value of a specific player's "brand." While these are legitimate, Securities and Exchange Commission-registered securities, the list of "risk factors" is a mile long. The issuer, Silicon Valley startup Fantex, describes the stocks as "highly speculative" and warns investors can lose their entire investment.
Briefly, Fantex acquires a minority stake in the stream of future earnings of a player, called "acquired brand income," or ABI. ABI includes salaries, endorsements, appearance fees and even football-related income after retirement (like from broadcasting). Fantex makes an upfront, lump-sum payment for its stake in the player's ABI, which it finances by selling tracking stock to investors.
The initial public offering of the Fantex Series Vernon Davis Convertible Tracking Stock occurred in April, with 421,000 shares sold at $10 a share. Of the IPO proceeds, $4 million went to Davis to fund the contract entitling Fantex to 10 percent of his ABI. Fantex has an analytics team that used a "proprietary econometric model" to forecast his future ABI and arrive at a current valuation of $40 million.
Since most NFL contracts are not guaranteed, Davis selling just 10 percent of an uncertain future earnings stream for $4 million in cash today was attractive insurance for him against a career-ending injury or Father Time diminishing his skills.
Fantex "attributes" 95 percent of its receipts of ABI to the tracking stock and keeps 5 percent. In addition, Fantex earns a fee for each IPO and the tracking stocks can only be traded on Fantex's platform, which charges a transaction fee.
While the tracking stock is designed to reflect changes in the economic value of the player's "brand" (for example, Davis' ABI rising above or dropping below $40 million), unlike traditional equity, shareholders have no direct ownership of the brand or ABI. On-field risks include injury and poor performance. Off-field risks include suspensions and legal issues.
Fantex would like to expand its offering of tracking stocks to other sports and beyond. It's hard to say if tracking stocks will become popular or fade into oblivion. Still, what could be more fun than owning stock in your favorite athlete or entertainer?•
__________
Kim is the chief operating officer and chief compliance officer for Kirr Marbach & Co. LLC, an investment adviser based in Columbus, Ind. He can be reached at (812) 376-9444 or mickey@kirrmar.com.
Please enable JavaScript to view this content.