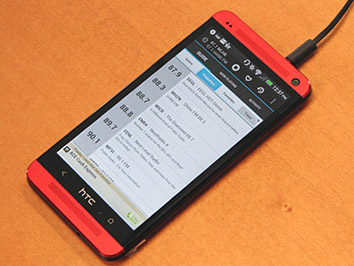 Jeff Smulyan, the 67-year-old founder of Emmis Communications Corp., has seen as many ups and downs in the radio industry as anyone. So you could forgive Smulyan if he sounded a little world-weary as he watches streaming services like Pandora and Spotify grab the cachet that used to envelop radio.
Instead, Smulyan sounds as charged-up as ever. "We will make more money before lunch today than Pandora has made in its history," he said, taking a dig at the streaming service's history of losses.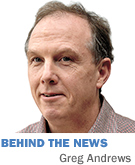 Why the bravado? It comes down to NextRadio, a service he's championing that brings terrestrial FM radio to the smartphone. Smulyan is convinced NextRadio will revolutionize his industry, reversing the depressing trend of little to no revenue growth that has bedeviled Emmis and other radio companies.
"If we can win this, we will change the perception of radio overnight," he said.
The NextRadio app captures FM signals via a chip that's in all smartphones but is usually deactivated by U.S. carriers.
Beyond the audio, the service uses a sliver of wireless data to give consumers an interactive experience, allowing them to do everything from tracking which songs local stations are playing at any given moment to providing feedback on a track to buying concert tickets.
Smulyan has been the biggest crusader for NextRadio since development began four years ago. Now, he thinks it is reaching a tipping point—propelled forward by a massive radio campaign that will launch in the next month to build consumer awareness. As he said on Emmis' quarterly conference call last month, "I think 2015 is going to be a very big year for NextRadio."
 
Smulyan
NextRadio, Smulyan said, will make radio cool again and open the spigot on a whole new category of interactive advertising for radio operators. And better yet, it will increase radio listenership on smartphones—a device in the palm of consumers' hands that they interact with nearly every waking hour.
The service offers cost savings for consumers, since they can cut back on listening to radio stations or other services through streaming on cellular networks, which devours their pricey data minutes.
And streaming also is expensive for radio operators. For just $39,000 in annual electricity costs, Emmis' Power 106 in Los Angeles can reach 15 million people in Southern California with its traditional FM signal. It would cost Emmis about $1 million a year to send the data to reach a similar audience via cellular services.
Smulyan and other advocates see a host of additional benefits to NextRadio, including consuming less battery power than streaming and providing a means for public-safety officials to communicate emergency information to the public when cell networks and electricity go out.
And there's nothing pie in the sky about their quest. In Europe, where cellular data is even pricier, listening to over-the-air radio via smartphones has been commonplace for years.
Yet universal adoption in the United States faces a number of obstacles, not the least of which is that cell carriers lack an incentive to push a service that could cut down on the amount of data their customers gobble up.
"It's a tricky political thing," said Tom Taylor, who publishes the popular radio industry newsletter Tom Taylor NOW. "For a wireless company, activating an FM chip is not in their strict economic interest."
Smulyan is undeterred. "Our job is to convince them the public wants it. Nothing can stand in the way of an idea whose time has come."
Emmis-founded NextRadio LLC in 2013 helped build momentum by striking a deal with Sprint to install the NextRadio app in at least 30 million devices over three years.
About 1.6 million people have turned on the app, most of them Sprint customers—a number sure to climb as the ad campaign builds awareness. About 10 million Sprint phones now have the app, and another 7 million or so HTC and Motorola phones have the FM chip turned on.
The deal with Sprint wasn't cheap. Emmis and other radio operators agreed to pay $45 million over three years.
A January SEC filing suggests rounding up that money has been no small task. NextRadio submitted just $3.4 million of the $3.75 million due in December, the filing says, with $100,000 coming from Emmis.
Smulyan said the shortfall stemmed from a lag between what radio operators pledged and paid. He said it didn't signal radio operators were losing interest.
"I have never seen this industry as united," he said.•
Please enable JavaScript to view this content.